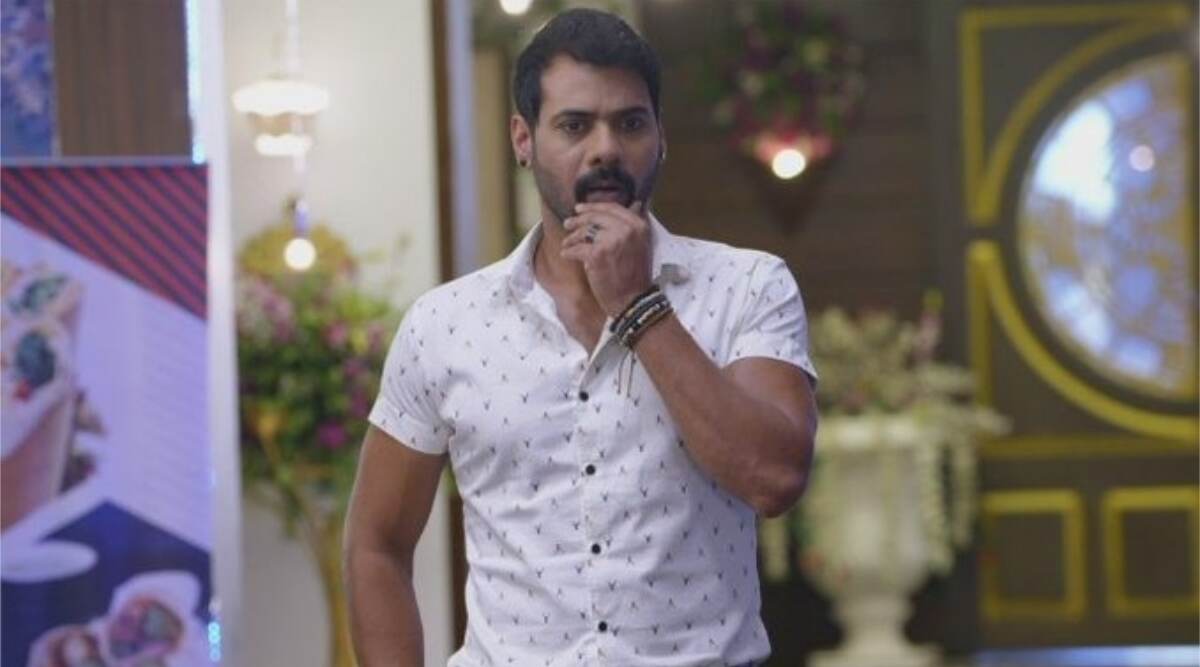 In yesterday's episode of Kumkum Bhagya Ranbir and Prachi argue with each other. Later Prachi sees some goons killing the waiter. The goons see her and follow her. Meanwhile, Pragya is tensed as Prachi has not returned home. In tonight's episode, we see the goon think they will get extra money if they kill the girl too. They call Sanju and tell him to give extra money as they caught a girl who saw them killing the waiter. The goon says now they have to kill the girl too as she will inform the police about it. Sanju tells the goons to kill the girl and he will pay for it. Kumkum Bhagya December 9, 2019, Written Update Full Episode: Ranbir Fails to Save Prachi From Sanju's Goons, Pragya Fears for Her Daughter's Safety.
Aaliya sees Rhea tensed and ask for the reason. Rhea tells that Sanju is back and informed her that the waiter is asking for money for the work he did for them. Aaliya tells her not to worry and that  Sanju will do something to save himself. Aaliya also tells Rhea that Sanju will take Prachi with him.
 The goons take a photo of Prachi and send it to Sanju so that he comes to know that they are telling the truth about the girl. Meanwhile, Abhi (Shabir Ahluwalia) berates Aaliya and tells her not to misguide Rhea and interfere in her life. Rhea tells Abhi that she is old enough to understand what is good and what is bad for her.
Pragya (Sriti Jha) on the other side is tensed as Prachi is untraceable. Pragya tells Ranbir to come with her to the police station to lodge the complaint. Pragya tells Sahana to take care of  Sarita and the house. Pragya tells her to inform them if Prachi returns.
Aaliya comes to meet Abhi in his room. Abhi confronts  Aaliya and tells her why she wants to spoil Rhea. Abhi tells that if she does not stop then he will insult her in front of Rhea. Aaliya apologies for her mistake and says it won't be repeated.
The goons splash water on Prachi and wake her up. Prachi requests the goons to release her. The goons say they have to kill her as she has seen them killing the waiter. Prachi assures them that she will not tell anyone. Prachi tells her mother will be left alone in the world. Prachi pleads the goons to leave her. The goon gets emotional as he has lost his mother. He calls Sanju and asks him can they free the girl as she is very innocent. Sanju tells them to kill her and not think about anything. Later Sanju sees the photo which the goons have send and is shocked to see Prachi.