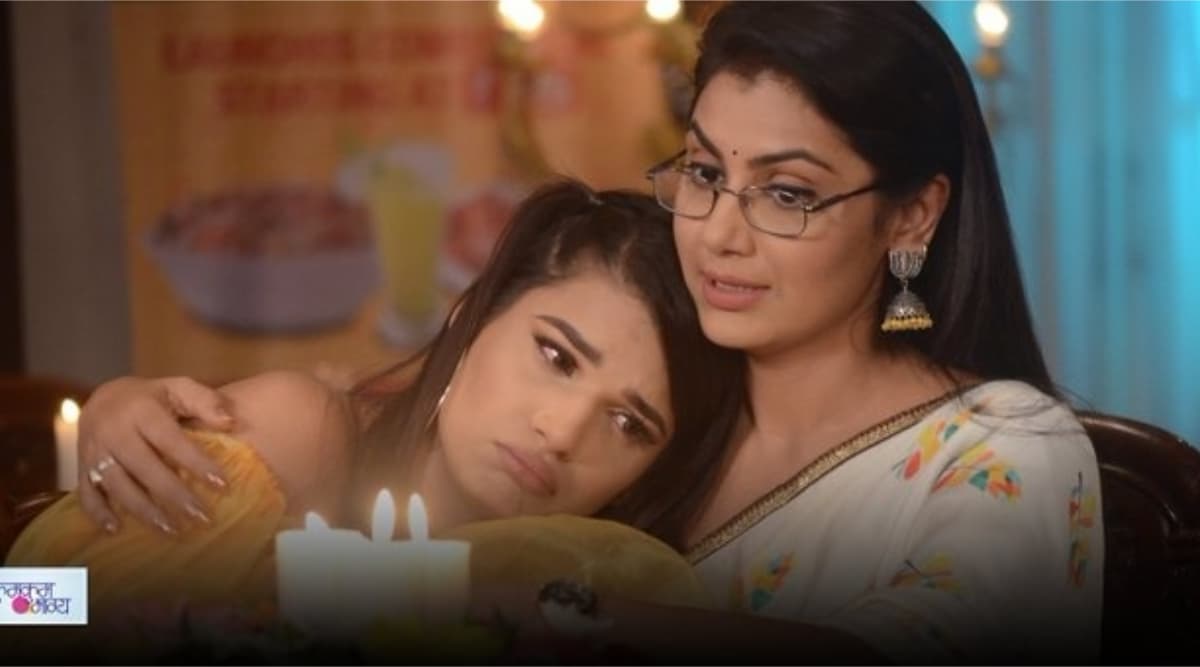 In yesterday's episode of Kumkum Bhagya, Abhi and Ranbir come to know that Sanju is behind making the MMS of Prachi. Abhi asks Ranbir does he know anyone named Yuvi. Ranbir tells Abhi that Yuvi is from his college. Ranbir goes to college and beat Yuvi and tells him to reveal the truth. Yuvi tells Ranbir that he along with his girlfriend made this MMS. Yuvi tells them that Sanju had told them to do this. Rhea gets scared as her name should not come out. Rhea goes with Abhi to find Sanju. Kumkum Bhagya January 13, 2020, Written Update Full Episode: Ranbir Finds Proof Of Sanju's Involvement In Prachi's MMS
In tonight's episode, we see Prachi, Pragya(Sriti Jha), Rhea, Ranbir, and Abhi (Shabir Ahluwalia) look for Sanju in the jungle. Prachi and Ranbir look for Sanju.  Pragya gets hurt in her foot. Rhea takes care of Pragya. Pragya says to Rhea she has to search Sanju as Prachi is alone. Rhea assures Pragya about Prachi's safety and tells her to rest in the car. She asks her not to worry about Prachi as Ranbir is with her. Meanwhile, Abhi feels Pragya's presence.
On the Other side, Ranbir catches Sanju and he confesses to him that he doesn't like to see him with Prachi thus he did what he thought is right. Abhi, Rhea and Prachi too come there. Sanju threatens Abhi not to come closer to him else he will jump from the cliff. Rhea indirectly indicates Sanju to jump in the water. Meanwhile, Abhi catches Sanju and beats him. Ranbir too beats him.
Abhi asks Sanju to say sorry to Prachi. Prachi slaps Sanju and says he doesn't deserve anyone's forgiveness. Sanju holds Prachi and jumps off from the cliff. Prachi holds the rod and Abhi and Ranbir struggles to pull her up. Ahead, Prachi asks Rhea about Pragya. Rhea says she is resting in the car. Abhi feels Pragya's presence. Sanju rescues himself from the water and recalls Prachi's slap and thinks to avenge her for slapping him again.
Later, Prachi sees Pragya's foot turning blue and asks Ranbir to rush to the hospital. Here, Pallavi and Biji decide to give clothes to Ranbir for the party. Meanwhile, Abhi tells Rhea he is having a headache. Rhea scolds Abhi for not listening to her and not taking care of her. Abhi misses Pragya hearing Rhea.
At the hospital, Ranbir gets concern for Pragya. The doctor tells him Pragya is out of danger and they can take her home. Afterwards, Ranbir goes back to his house. Vikram announces that at Lohri function he will call Pragya and Prachi too. Ranbir is happy to know it.