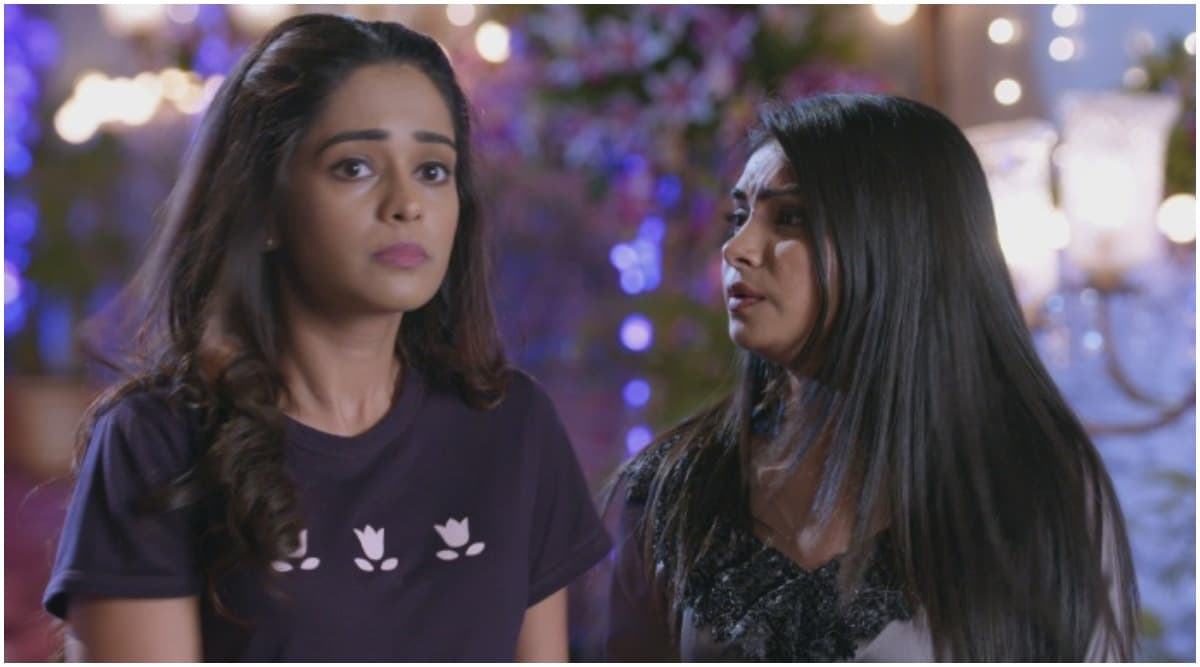 In yesterday's episode of Kumkum Bhagya Prachi goes home to search for the dupatta and is surprised to find it. She wonders how she found the same dupatta in college too. That night Rhea tells Sanju that the MMS has been leaked to everyone in college. Rhea also mentions that she used someone else's phone and shared it on a group that Ranbir was not a part of. The next day everyone in college insults and passes lewd comments on Prachi for being in the video. She cries and hides in the bathroom. Sanju comes to college waiting to see Ranbir leave Prachi too. Ranbir finds out about the clip and follows her to the washroom to console her. Kumkum Bhagya January 7, 2020 Written Update Full Episode: Rhea Virals Prachi's MMS In The College To Take Revenge From Her.
In tonight's episode, we see Ranbir decide to wait outside the washroom till Prachi decides to come out. Ranbir says he believes Prachi and she shouldn't care what anyone else thinks. The college principal is about to have a meeting with the council. They talk about Prachi's MMS clip and decide to rusticate her after discussing it with Abhi (Shabir Ahluwalia) and Vikram.
The principal calls Pragya (Sriti Jha) and asks her to come to college. Pragya is worried something happened to Prachi and leaves immediately. Prachi comes out of the washroom and Ranbir tries to convince her that she should not be ashamed. Prachi asks Ranbir if he saw the MMS. When Ranbir doesn't answer, Prachi cries even more and runs out. She takes Shahana and decides to go home.
Sanju sees everyone saying mean things about Prachi and gets upset. He warns Rhea to be nice to Prachi otherwise everyone will suspect that she is involved in this MMS scandal. Abhi enters the college and finds out about the MMS from the principal. He doesn't know that the MMS involves Prachi. He feels that the boy and girl should both be asked to leave the college.  Kumkum Bhagya January 6, 2020 Written Update Full Episode: Rhea Gets Prachi's MMS Shot With a Body Double, While Ranbir Prepares To Confess His Love For The Latter.
Pragya reaches the college and Rhea find her there. Rhea pretends to scold someone putting up posters about Prachi in college. Rhea informs Pragya about what happened to Prachi. She asks Pragya to go home because Prachi also left crying. Abhi tells the principal he will have the meeting later and decides to leave.
Abhi sees Pragya trying to call up someone. He asks Vikram to come and meet Pragya. On their way, Abhi finds Sanju and asks him to stop. Sanju sees Abhi and runs away. In all this Abhi doesn't realize that Pragya already left to be with Prachi. At home, Prachi locks herself in her room and cries.