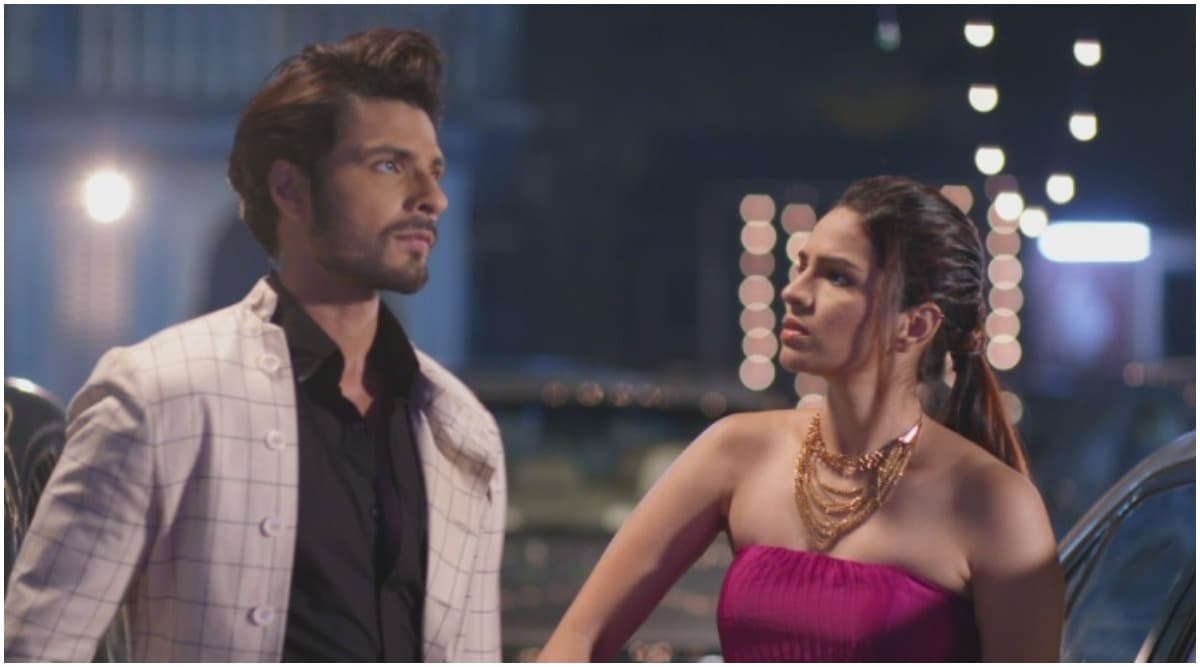 In the last episode of Kumkum Bhagya when Rhea breaks into Prachi's house she finds Pragya's secret box with photos of Abhi. She sees Prachi's clothes nearby and picks them up leaving the box aside. Rhea gives the clothes to the actress who will take Prachi's place in the MMS clip. Ranbir wants to speak to Prachi in college but decides that he cannot wait, so he goes to her house. Ranbir makes up a lie that his car is spoiled but Shahana says everything seems fine in his car. Ranbir takes a cab with Prachi to the college. Rhea gives Prachi's clothes to the actor and makes the MMS with Sanju. Prachi notices her dupatta in college. Kumkum Bhagya January 3, 2020 Written Update Full Episode: Rhea Gets Furious on Seeing Ranbir Propose to Prachi, Sanju Prepares to Make a Viral MMS.
In tonight's episode, we see Prachi follows the girl wearing her dupatta. Roshlin, sees Prachi following her and walks faster. Rhea is waiting up the stairs to pay Roshlin the money. Rhea meets her near the lift but is surprised when the envelope has less money. Rhea sees Prachi following them. She goes into the lift and hides from Prachi. Rhea promises to pay the money but Roshlin is not convinced.
Rhea gives Roshlin one of her own clothes from the locker to change into. She promises to pay her by tomorrow. Prachi asks Sarita to check if the dupatta she has is in her drawer. Sarita decides to check but gets distracted because she gets a big order. Rhea bumps into Prachi and she slips. Prachi falls into Ranbir's arms. Rhea pretends to be nice and asks Prachi if she is alright.
Ranbir tries to talk to Rhea but she goes away without talking to him. Ranbir tells Prachi that he is waiting for her and he will drop her home. Rhea goes to Prachi's house and pretends to ask for notes. Pragya (Sriti Jha) welcomes her in and asks her to wait for Prachi. Rhea goes to Prachi's room to keep the dupatta. Sarita hears a noise and tries to find who it is. Rhea hides behind the cupboard. Kumkum Bhagya January 2, 2020 Written Update Full Episode: Ranbir Believes He Proposed to Prachi, Rhea Joins Hands With Sanju to Defame Pragya's Daughter.
Sarita finds her hiding and beats her up. Pragya stops her, Rhea feels Pragya is nice to her and wants to drop the plan. She decides to leave before she changes the plan. Ranbir drops Prachi home and gets out of his car hoping to propose to her. Ranbir goes down on one knee but changes his mind. Rhea sees this and decides to send the video to the entire college.