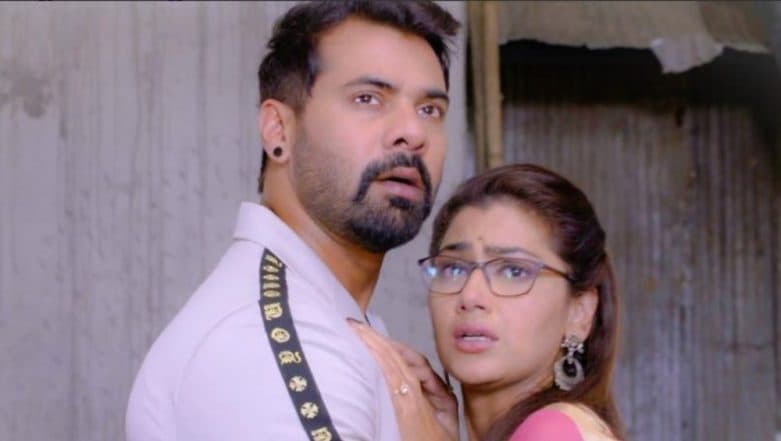 Today's episode of Kumkum Bhagya starts with Abhi (Shabir Ahluwalia) thinking about Prachi at a meeting. He thinks about what Shahana said about Rhea being jealous as Prachi thinks of Abhi as her father. He decides to leave the meeting halfway for an important job. He goes to check the CCTV footage taken from the kitchen during the anniversary party. Meanwhile, at home, Mira is playing snakes and ladder with other women in the house. Ranbir's mom later asks a friend why Mira doesn't get married again. The friend says that Mira might have feelings for Abhi. She also says that Mira should get married to Abhi because he respects her too.
There Pragya (Sriti Jha) sees Prachi and Shahana at home and tell them to get ready because she made her favourite dish. Shahana tells Pragya that they met Mr. Mehra in the college instead of the hospital. She tells Pragya how Prachi cried when Mr. Mehra supported her like a father. Pragya realizes that Prachi misses her father and decides to help her find him.
Abhi is checking the CCTV footage from the kitchen. He finds out that Prachi had not used spoilt food. He finds out that Rhea is the one who tampered with the food. He calls Rhea downstairs in front of the whole family. Aaliya goes upstairs to bring Rhea down. Abhi asks Rhea why she suspended Prachi from college. Rhea says she did it only because Prachi ruined her party.
Abhi catches her lie by revealing that Rhea was the one who spoilt the food. Rhea continues to lie and defend herself by insulting Prachi. Abhi gets angry and slaps her. In the precap, Daasi asks Abhi to bring Pragya back. Abhi says whenever he thinks about Kiara, he is unable to forgive Pragya.