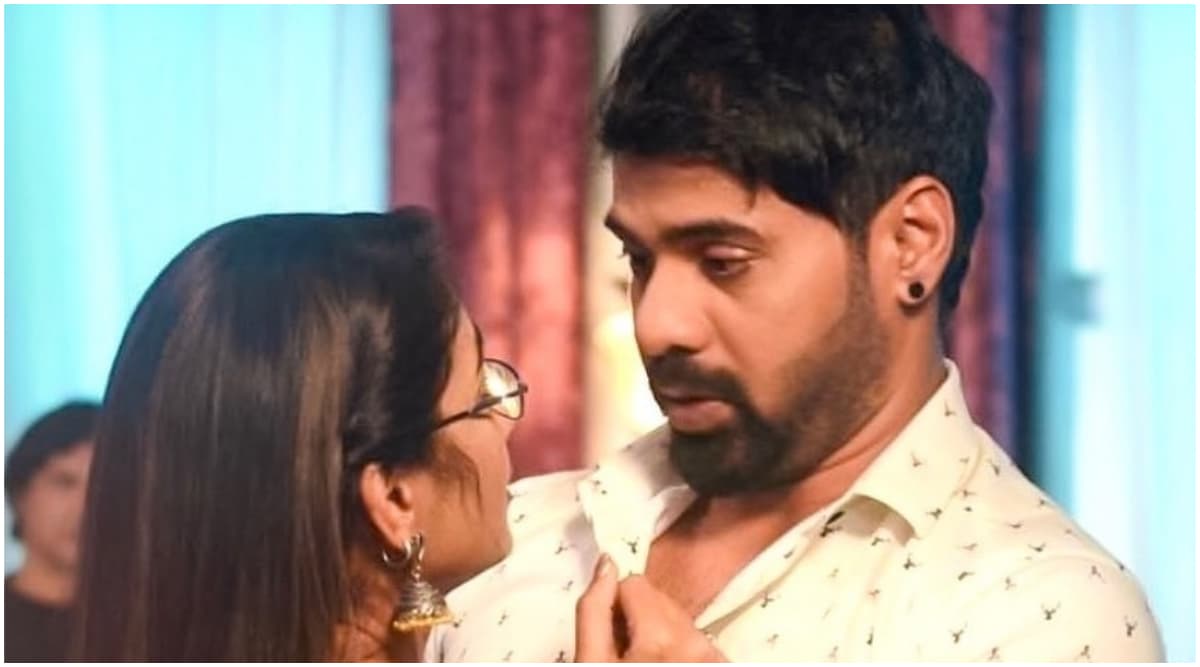 In yesterday's episode of Kumkum Bhagya we saw Pragya hugs Abhi but gets awkward when people at the restaurant look at her. She scolds Abhi for getting drunk but he says he was drinking because he missed her. Pragya takes him out of the restaurant. Pragya tells Abhi that she misses him. Prachi goes to complain about Ranbir and finds out he organized a surprise birthday party for a colleague. Prachi apologizes to Ranbir and they decide to become friends. Abhi and Pragya flirt outside the restaurant where Pragya says she loves Abhi and kisses him. Kumkum Bhagya October 21, 2019 Written Update Full Episode: Will Pragya Return Back To Abhi's Life Again?.
Tonight's episode starts with Pragya (Sriti Jha) sits down with Abhi (Shabir Ahluwalia) on a bench and he goes off to sleep. She wonders how to take Abhi home. She is worried that Prachi will meet Abhi and it will all go wrong. She tries to call Purab but Aaliya sees her call. She not only cuts the call but switches off Purab's phone when she sees Pragya calling him up.
Later, Pragya calls up Rishi and asks him who all are awake at home. Rishi says Prachi is not yet home and Shahana is sleeping with Sarita. Pragya tells Rishi that she is bringing someone home and she wants him to keep it a secret. She also asks Rishi to help her when she reaches without asking any questions.
On the other side, Prachi and Ranbir are leaving late from the office. They find themselves stuck as the door is locked from outside. Ranbir calls Aryan for help. Meanwhile, Aaliya finds Rhea crying in her room. Rhea says that Abhi got angry at her before she could even tell his Pragya's truth. Aaliya asks Rhea to never speak ill of her mother in front of Abhi. Rhea decides to go out for a long drive to forget everything. Since she doesn't want to go alone she asks Ranbir to go with her. When she doesn't find him at home she calls him up. Ranbir says he is stuck in the office. Rhea decides to meet Ranbir in office. Aryan takes a key maker to Ranbir's office.
Meanwhile, Pragya reaches the door with Abhi. Rishi helps her carry Abhi into the bed. Pragya asks Rishi to not let anyone in her bedroom. Abhi gets in bed and sees Rishi. Pragya makes Rishi leave before Abhi gets angry. Abhi asks Pragya to kiss him again and falls asleep on her shoulder.