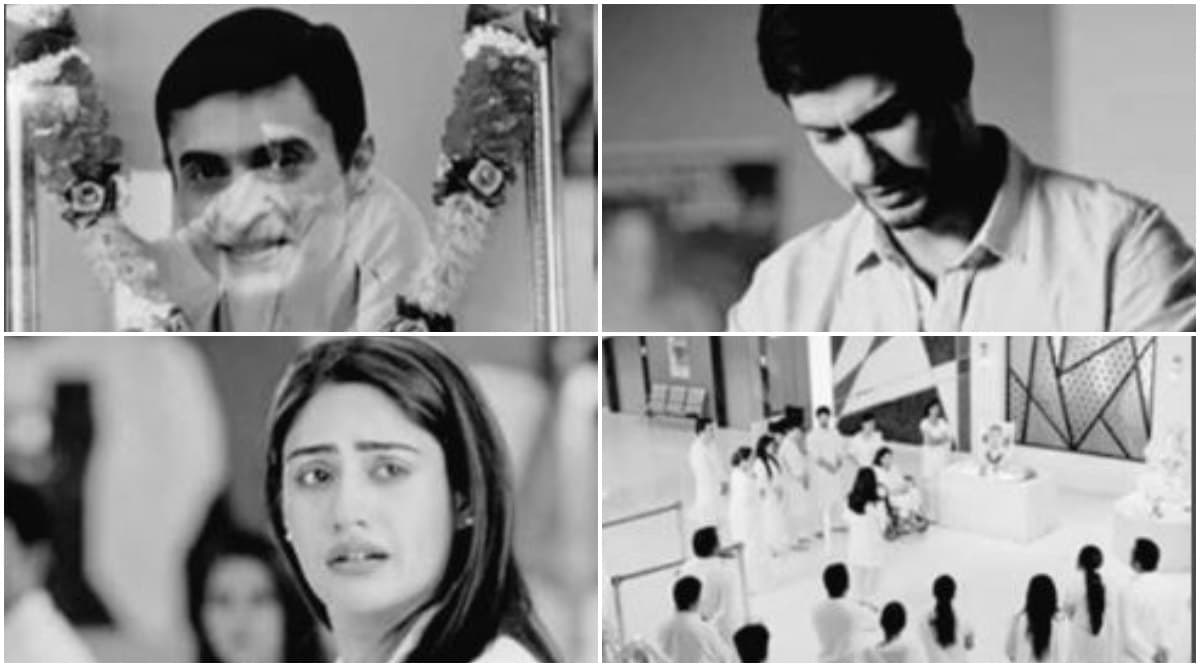 In yesterday's episode of Sanjivani 2, the hospital is distraught by the death of Dr Shashank. Sid's mother decides to tell him the truth about his father. Juhi experiences a panic attack. In tonight's episode, we see everyone assembled in the corridor for Shashank's (Mohnish Bahl) last prayers. Sid (Namit Khanna) is doing his post mortem. Vardhan (Ronit Roy) fumes that Shashank failed his plan. Everyone else is devastated. Sid brings Shashank's body and keeps it in front of the photo. Everyone comes and pays respect for him. Sanjivani 2 January 6, 2020 Written Update Full Episode: Sid and Team Sanjivani Receive a Tragic News
Anjali says that they fought many times but she always loved Shashank. She hugs him and starts crying. Juhi (Gurdeep Kohli) too cries holding him and gives him a memory of them, followed by Ishani (Surbhi Chandna) who says that she'll always follow his teachings and will become the best doctor of Sanjivani. Roshni too pays her respects while Vardhan watches. Vardhan too comes and throws flowers at him uninterested. Sid hugs Shashank and cries and breaks down completely.
Shashank's body is taken for last rites. Pandit asks them to call his son to set his body on fire. Fellow doctors pay their respects to Shashank by saluting his body. Vardhan thinks that Shashank may have died but he will not let him rest him in peace. He says that Shashank doesn't have a son and Anjali is like both daughter and son for him and that she will do the last rites. Anjali denies that she can't but Sid urges her to go. Sanjivani 2 December 31, 2019 Written Update Full Episode: Juhi Suspends Sid, Whereas Vardhan Is Thrilled to See Him Get Arrested
Roshni thinks that she needs to reveal the truth to everyone. Anjali is about to light his body when Roshni stops her. She says that Shashank has a son confusing everyone. She goes to Sid and says that Shashank is his father shocking everyone to the core. Sid stands stunned without reacting and all his moments with Shashank come rushing in his mind. He stands still when the Pandit says that they shouldn't keep the body for long. Anjali who's equally devastated holds Sid's hand and makes him light up Shashank's body.
Vardhan enjoys all the drama and says that his revenge doesn't end here. He says that he'll get his revenge on Shashank's son now. Sid is sitting devastated when Ishani and Philo ask Roshni to go to him as they both are in need of each other. They say that Sid is devastated with the revelation and ask her to support him. Roshni stands tensed.
In the precap, Ishani tells Sid about Vardhan who wants his revenge from him for Shashank. Vardhan decides to completely destroy Sanjivani and shatter Shashank's dream.