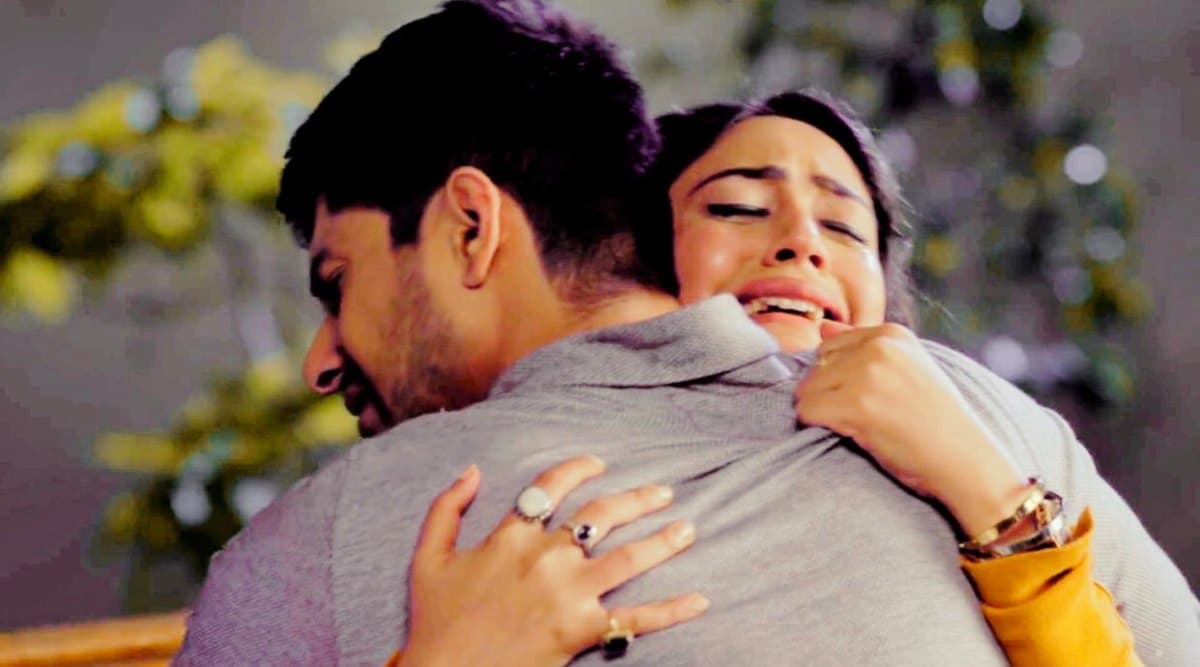 In the last episode of Sanjivani 2 Ishaani and Sid try to find clues against Vardhan. Vardhan eagerly waits for Shashank to return back as he wants him to throw Sid out of Sanjivani. In tonight's episode we see, Rahiil calls Sid (Namit Khanna) and inform him that he had lodged the missing complaint of Nishanth. Rahiil also tells that Asha is still not picking the phone. Sid tells Rahiil that he is trying to open the hard disk which he got from the opposite shop. Rahiil advises Sid to take Neil's help as he is an expert in this work. Rahiil tells Sid to meet in the hospital. Sid's mother thinks she has to tell him that Shashank is his father. Sanjivani 2 January 2, 2020 Written Update Full Episode: Ishaani Takes a Huge Risk for Sid While Under Vardhan's Watch.
Ishaani (Surbhi Chandna) goes to meet Neeti to convince her. Ishaani asks why is she going against Sid. Ishaani tells Neeti that Sid has done so much for her family then she is trying to ruin his life. Neeti tells Ishaani that she is doing this for her brother. Neeti tells that she was forced to say it and that the person who is behind this is very dangerous. Ishaan tells Neeti that she knows it is Vardhan. Ishaani tells Neeti to come with her to Sanjivani and expose Vardhan. Ishaani promises that she will take care of her and her brother. Neeti says she cannot help and leaves from there.
Next day morning, Juhi (Gurdeep Kohli) is getting Shashank's (Mohnish Bahl) room cleaned as he is coming back. Meanwhile, Anjali (Sayantana Ghosh)gets a message from Shashank tells her that he has bought her a saree. Anjali wants Shashank to come soon as she needs him here. Vardhan also waits eagerly for Shashank.
Sid's mother on the other side thinks that she should tell Sid about Shashank. She thinks what will Sid feels when he will come to know that Shashank is his father. In Sanjivani hospital, Sid tells Ishaani that he wants to meet Shashank and tell about his problems. Sid tells that he is waiting to get a hug from Shashank as he needs it the most.
Vardhan (Ronit Roy) thinks that today he will ruin Shashank and Sid both. Sid's mother thinks she should talk to Shashank first before telling anything to Sid. Vardhan dashes Sid and tells him to be alert or else he will come on roads. Sid gets pissed off and tells him that he thought of waiting till Shashank is back but when Vardhan has opened his mouth then he will also answer him. Sid tells Vardhan that he will never win against him and will see him when Shashank is back. Vardhan gets furious.
Sid's mother comes to Sanjivani to talk with Shashank. Ishaani tells Sid that everything will be fine now. All wait eagerly for Shashank's arrival in the lobby. Sid sees his mother and goes to ask what is she doing here. Sid's mother tells that she came to meet Shashank. She tells Sid that seeing his problems she feels guilty. Sid tells his mother not to worry and everything will be fine. Sanjivani 2 December 30, 2019 Written Update Full Episode: Sid Gets Framed For Money Scam While An Unaware Ishani is Recovering From Her Accident.
Juhi gets ca call and switch on the T.V. to see the news. They come to know about a big accident in which the bridge has fallen down and many people are stuck inside it. Anjali gets disturbed as Shashank was going to come from the same road. Juhi consoles her and tells everything will be fine. Vardhan hears the news and tells nothing can happen to Shashank as he wants to take revenge from him. All get tensed and worry about Shashank's safety. The ambulances started coming, bringing the injured patients, all the doctors attend them. Just then Shashank's driver comes and informs everyone that Shashank is no more.
In the precap, Vardhan gets furious when he comes to know that Shashank is no more as he wanted to take revenge from him.