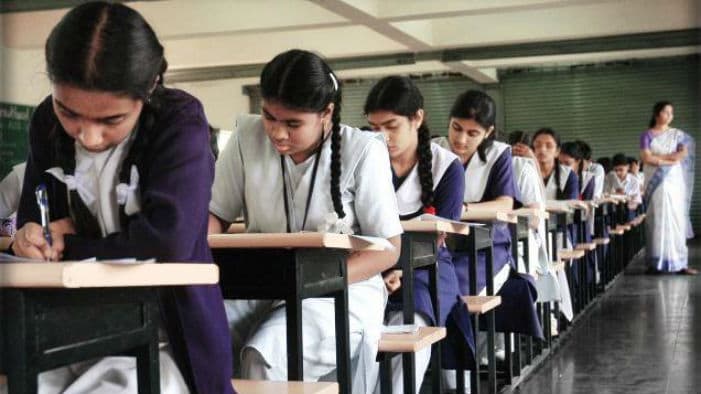 The state and central educational boards in India are done with conducting the annual board examinations. Lakhs of students reportedly participated in each of the boards' exams 2019 at many registered test centres across the nation. While the Bihar Board has announced the exam results for class 10 and class 12 students, other state and central boards have just initiated the evaluation process and are slated to declare the scores in the coming days. While there is still time for all the board exam results to be out, candidates must know the passing criteria/ marks they need to score to pass the board examinations 2019. It shall be noted that the Council for Indian School Certificate Examination (CISCE) and Central Board of Secondary Education (CBSE) have earlier confirmed to reduce the pass percentage for the board candidates. Beware of WhatsApp Messages & Fake News Spreading Hoax on Board Result Announcements. 
As the Bihar School Examination Board (BSEB) has announced its board exam results 2019, the Telangana education board is likely to be the second to declare it's class 10 and class 12 scores. If recent reports are to be believed, the Telangana Board of Intermediate Education TS 1st and 2nd-year examination result 2019 will be declared after the Lok Sabha Elections in the state. The remaining educational boards are yet to confirm its result date with the candidates.
Passing Marks for Board Exams 2019
1. CBSE
As confirmed earlier, it is from this year that CBSE has relaxed the passing criteria for class 10 students. According to the board, the candidates need to score a minimum of 33 per cent marks in theory and practical combined to declare pass in the subject. Class 10 students will not have to score 33 per cent separately in both internal and external assessments. But it shall be noted that CBSE has not revised the passing marks for class 12 examinations.
2. CISCE
In an important announcement, CISCE has decided to lower the passing marks for both class 10 and class 12 board exams, and it shall be effective from the 2018-19 academic year. Those who have appeared in this year's board examinations, shall note that they need to secure 33% instead of 35% for passing ICSE board exams and 35% instead of 40% to pass ISC examinations.
3. Kerala Board
In the SSLC class 10 board exams, students need to score a minimum of 30 per cent marks in each subject. Again, for the class 12 Higher Secondary exams, candidates need to score a minimum aggregate of 30 per cent in continuous evaluation (CE), practical evaluation (PE) and terminal evaluation (TE).
4. Telangana Board TSBIE
The class 10 students of Telangana Board will have to score 35 per cent to pass the board examinations. For TS class 12 intermediate exams, the division in which the candidates are placed is decided on the basis on their passing all papers in year one and two.
5. Gujarat Board GSEB
The Gujarat Secondary and Higher Secondary Education Board (GSEB) has not recently revised the passing criteria for class 10 and class 12 students. However, as per the 2010 announcement, the pass marks of the board exams were lowered from 35 per cent to 33 per cent.
6. Tamil Nadu Board
The Directorate of Government Examinations (DGE) is responsible for conducting the class 10 and class 12 intermediate exams in Tamil Nadu. For HS class 12 exams, the minimum aggregate score needed is 70 out of 200. They should at least secure 40 out of 150 marks in theory exams and 30 out of 50 in practical examinations. For SSLC board exams, students will have to score an aggregate 35 per cent to pass.
7. Karnataka Board KSEEB
The Karnataka Secondary Education Examination Board (KSEEB) conducts the class 10 SSL and the Department of Pre University Education for class 12 PUC examinations. As per the board, the minimum marks required to pass the class 12 PUC board exams is 35 per cent. Candidates shall score a minimum of 70 marks in the language papers and 30 marks each in individual subjects for a total of 210 out of 600 marks.
8. Madhya Pradesh MPBSE
The Madhya Pradesh Board of Secondary Education (MPBSE) has set the minimum score at 33 per cent out of 100 for each subject in the Higher Secondary School Certificate Exam (HSSCE).
9. West Bengal WBCHSE
The West Bengal Council of Higher Education (WBCHSE) has decided 30 per cent, minimum score for a candidate to declare pass in the board exams. The mark division has been 90 points each for the subjects since 2011, and there are also 10 points awarded for internal evaluation.
10. Maharashtra Board MSBSHSE
For both class 10 SSC and class 12 HSC examinations, students will have to score at least 20 per cent in the written exam and have an aggregate of 35 per cent to pass. Earlier, 35 per cent marks was decided as the passing criteria for both written and oral examinations.
The educational boards currently begin the evaluation procedure for both class 10 and class 12 exams. Candidates are advised to keep a tab on respective education board website to stay updated with the announcement related to the board examinations. Any confirmation related to the board exams 2019 results will be intimated through the official web portals only.