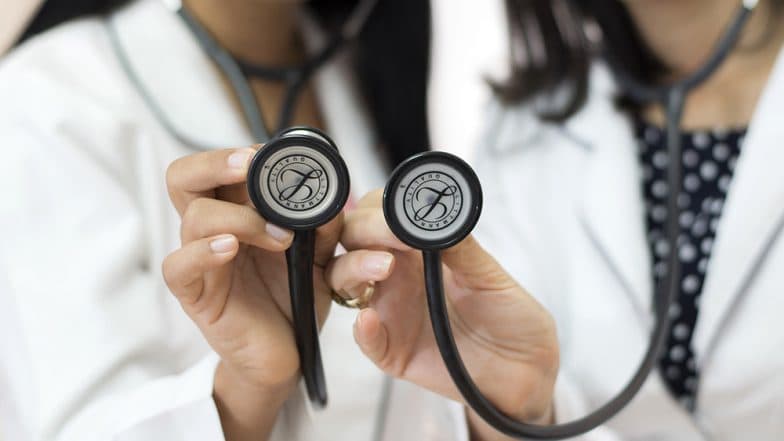 New Delhi, October 10: A single exit entrance test for the final MBBS exam has been proposed by the National Medical Commission Bill. According to reports, it will act as a licensed test. The entrance exam will comprise a screening test for medical graduates from abroad in order to gain eligibility to take admission in PG Medical programmes. NEET Impersonation Case: Medical Student, Father Arrested.
The National Medical Commission members will be elected on October 14, through the draw system, according to Medical Advisory Council, Additional Secretary Arun Singhal of Health Ministry, reported News Nation.
The National Medical Commission (NMC) bill was passed in the Rajya Sabha in August this year. The Bill aims to reorganise the existing medical education system in the country. It is this bill that proposes a single level exit exam for undergraduate medical programmes. It is also called the final MBBS exam.
It will also act as an umbrella exam consisting of a screening test and entrance exam. There will be one uniform MBBS entrance exam all over the country, as per this bill. Clearing the National Eligibility Entrance Test (NEET) is mandatory for students who want to get a seat in postgraduate medical colleges in India.