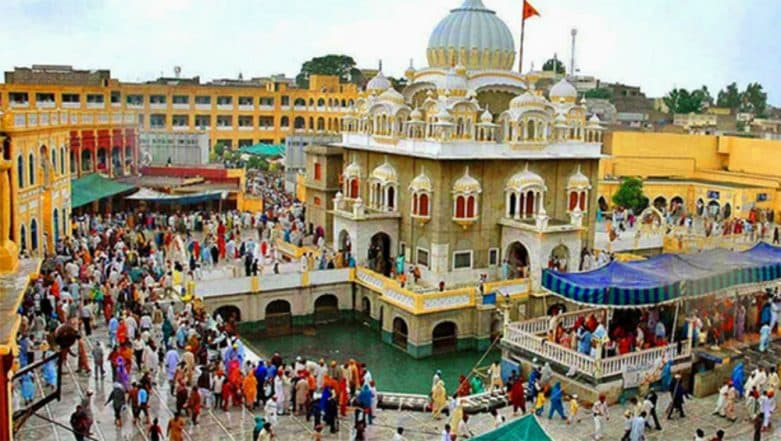 New Delhi, April 15: The Indian government has lodged a strong protest and expressed it's disappointment over Pakistan's decision of not allowing the Sikh pilgrims from meeting the India High Commissioner and talk to the staff. This decision by Pakistan is seen as yet another low in the already constrained and tension filled ties between the neighbouring countries, with both sides experiencing grave border dispute and constant ceasefire violations. The Economic Times reported that following Pakistan's decision of not allowing the Indian pilgrims to visit Indian diplomats and team in Pakistan, a compelling and intense protest was registered by the Indian government.
Earlier, under a pact made for easing the visits to religious shrine, the authorities of both the countries had agreed on facilitating religious trips and around 1800 Sikh pilgrims already have and will be visiting Pakistan. The Foreign Ministry statement has also expressed displeasure over Indian High Commission's consular teams not allowed a meeting with the Indian pilgrims in Pakistan. The consular teams help the Indian pilgrims in case of emergencies or issues faced by them including medical aspect.
The first batch of pilgrims visited Wagah Railway Station on April 12 but the consular team couldn't meet the pilgrims because of Pakistan's clause. In fact, as the Economic Times report states, there was a scheduled meeting of the consular teams with the pilgrims at the Gurdwara Panja Sahib on April 14 which had to be cancelled thus rendering the Indian consular teams unable to perform their protocol duties for the Indian pilgrims. The Indian Foreign Ministry cited the Vienna Convention of 1961, the bilateral Protocol to visit Religious Shrines, 1974 and the Code of Conduct of 1992 to remind Pakistan of this rude gesture and violation of prior agreements.