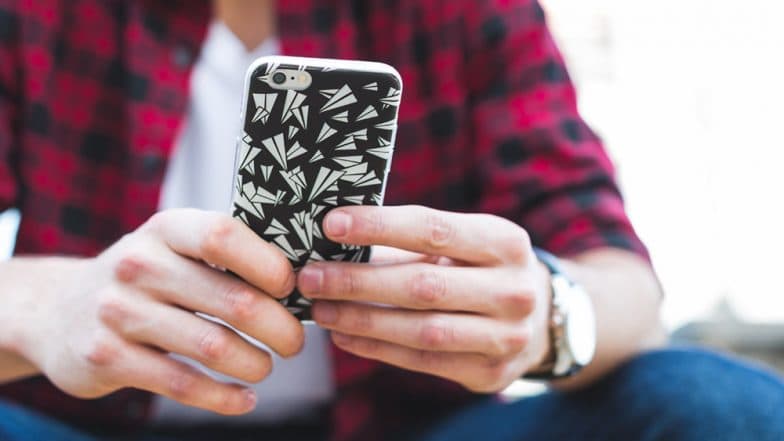 Spam messages are being send in bulk to several mobile phone users, asking them to click on a hyperlink inside the SMS if they want to avail massive cash deposits. On clicking the link, users are directed to malicious websites which can steal their bank account information by attacking into their smartphone system. Fake Income Tax Refund (ITR) Message Leads to Malicious Link Seeking Bank Account Details.
The spam messages, which most mobile phone users in India have received at one point of time or another, are lately being sent to a number of users. One of such messages, whose screenshot has been shared by one user with LatestLY, shows the fraudster tried to trick him by offering Rs 8,95,000 if he clicks on the link.
On WhatsApp, the good samaritans have shared a message warning users against falling into the trap of consters. On clicking the link, the account info could be stolen, which may allow the miscreants to misuse the account, including the siphoning off of money.
Screenshot of the Spam Message and the Alert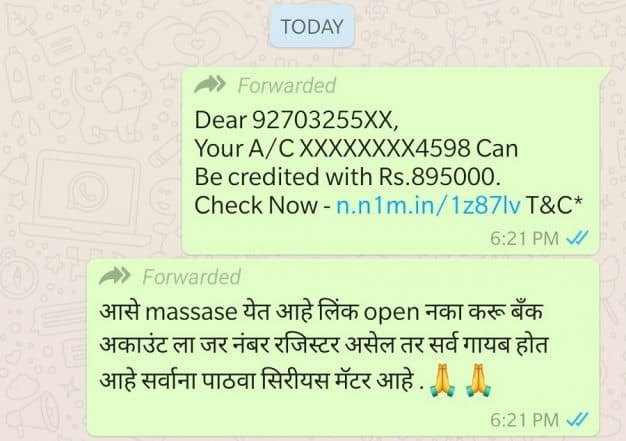 Similarly, scores were targeted through malicious SMS ahead of the deadline to claim Income Tax Return (ITR) refunds. The users were asked to click on the embedded link to apply for their refunds. On following the malicious links, the users would be directed to sites which would steal their personal data.
LatestLY would like to warn all readers against falling into such traps. There is no easy way to claim cash rewards. Such SMS are carefully designed by fraudsters whose ultimate aim is to turn you into a cyber fraud victim. Any information related to your bank account would only be sent through the official bulk-messaging handle of your bank or through their official email ID. In any case, the users are not required to share their personal account details by replying on the email or the text messages.