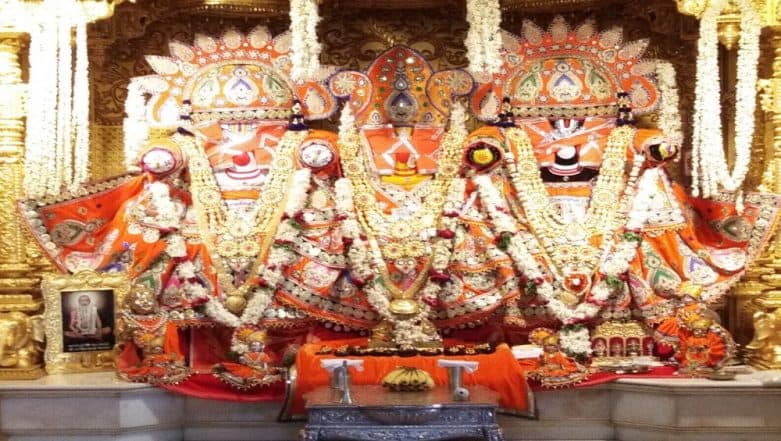 Ahmedabad, July 13: The annual Jagannath Rath Yatra procession will commence on July 14 from 7 am and like every year, even this time one can expect a huge crowd on the streets, accompanying the chariot (rath) of Lord Jagannath during the holy procession. Hence, the Ahmedabad city police has diverted several routes and has provided alternate routes for the smooth traffic movement and to avoid any untoward situation or inconvenience to motorists and vehicles plying on the roads on that day.
A map of the route diversion has been published by the city police in advance, so the drivers can avoid those roads from where the rath will be moving. Besides this, for the easy understanding of the map, the closed routes are marked in red and those which are open for traffic movement is marked in green.  Also, read the Odisha's Annual Lord Jagannath Rath Yatra Puri Procession --Schedule, Significance, Security Arrangements.
Here is the tweet from Ahmedabad Police:
Rath Yatra 2018 Official Traffic Map along with timing. Closed Route (Red) | Alternative Route (Green). Live Updates on 14th July 2018. Follow hashtags #RathYatraAhmedabad. #RathYatra #RathYatra2018 Tweet us for any question or update. #Jagannath pic.twitter.com/8tnmk6lNR3
— Ahmedabad Police (@AhmedabadPolice) July 11, 2018
Below are the roads that will be closed and alternate routes that will be available during the Jagannath Rath Yatra Procession: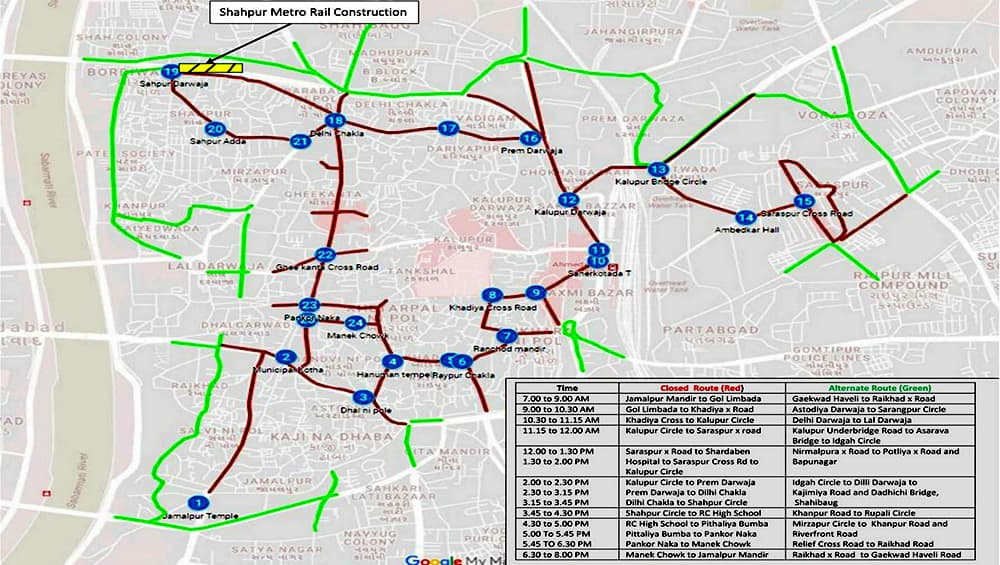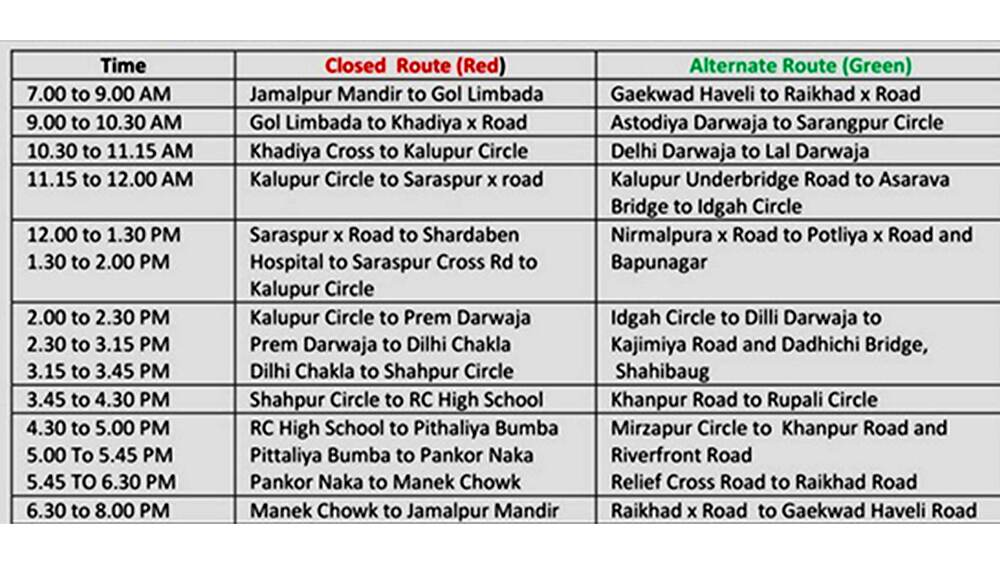 Apart from the traffic diversions, the city police has also tightened the security for the day. As per reports, Israeli helium balloon cameras will be used for the first time to keep a close watch on the procession."We had used camera-mounted drones in the past during the rath yatras for air surveillance. This time, we have decided to use an Israeli helium balloon having a camera attached to it. From a height of 300 meters in the sky, this balloon camera would cover an area of five kilometres," Joint Commissioner of Police, Crime Branch, J K Bhatt said.
Along with these, around 20,200 personnel of police, home guards, state reserve police (SRP) and armed men of para-military forces will be deployed at strategic locations along the 18-km long route of the rath yatra, which passes through some communally-sensitive areas.
The annual rath yatra starts its journey from the 400-year-old Lord Jagannath temple in Jamalpur area of the old city, Ahmedabad.  On July 14, the chariot will commence its journey from the temple at around 7 am and would come back to the temple at around 8.30 pm.