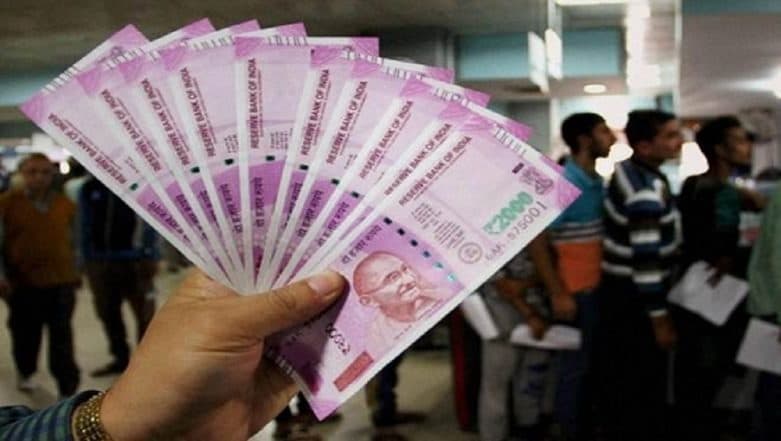 New Delhi, January 16: In a major bonanza for teachers and academic staff employed by the state-run and government-aided tech institutes, the government has approved a salary hike for them in accordance with the recommendations of the 7th Pay Commission. The hike, using a fitment factor of 2.57, would come into effect from April 1, 2019, top officials of the Ministry of Human Resource and Development (HRD) said.
The government has also ordered the payment of arrears of the last 3 years -- as the scheduled date of 7th Pay Commission implementation was January 1, 2016, confirmed HRD Minister Prakash Javadekar. Half of the amount to be incurred by these institutes for paying the arrears will be borne by the Centre, he added. HRD Ministry to Implement 10% General Quota, University Seats to be Increased by 25%: Prakash Javadekar
"The technical education which is regulated by AICTE so government, state government, government aided degree level technical institute will get 7th CPC from January 1, 2016. For this government has sanctioned 1241 crore rupees. The teachers and academic staff will get the benefit of this", Javadekar was quoted as saying by news agency ANI.
The arrears will be paid for a period between "1.1.2016 to 31.3.2019", as the 7th CPC recommendations for the central government employees came into effect from January 1, 2016.
The HRD Ministry's decision, ahead of the 2019 Lok Sabha elections, will directly benefit a total of 29,264 teachers and other academic staff of state government funded institutes. Besides, about 3.5 lakh teachers and other academic staff of private colleges and institutions within the purview of AICTE will also be benefitted, the HRD Ministry officials claimed.
The rationale behind implementing the pay hike, said officials, is to retain top academic talent who could had drifted to private varsities due to stagnation of their salaries. At a time when the government is firm on increasing seats in state-run institutes by 25 per cent -- to make the 10 per cent general category quota effective -- it is essential to retain the incumbent academic staff, another official added.