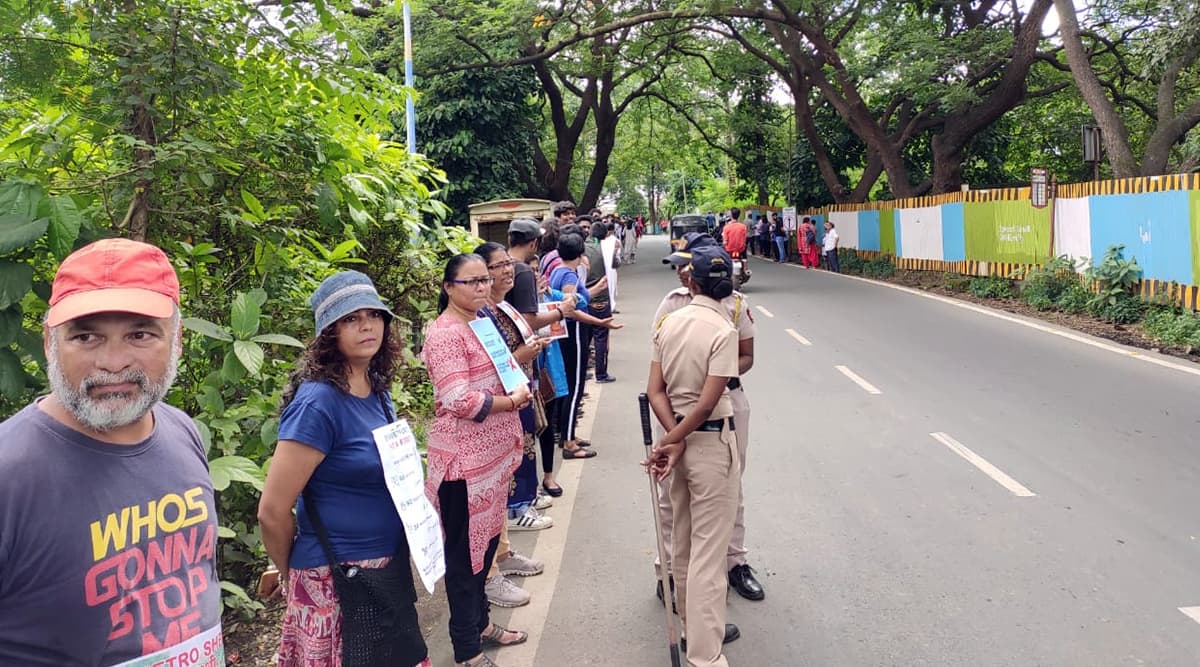 Mumbai, October 6: A court in Mumbai has granted bail to 29 activists who were arrested for protesting against the felling of trees following the Bombay High Court's approval. The activists were taken into custody on Saturday, after they breached the CrPC Section 144 -- which prohibits the assembly of four or more people -- in the Aarey colony area. The Mumbai Police had produced them before a court yesterday, which sent them to judicial custody.
The release of the jailed environmentalists came in the backdrop of mounting attacks against the ruling Bharatiya Janata Party (BJP). Shiv Sena, which is the ruling coalition partner in the state, also fired barbs against Chief Minister Devendra Fadnavis, stating that the arrest of protesters is undemocratic. Aarey Tree Cutting: Video Shows Authorities Starts Chopping Down Trees, Twitterati Cries Foul.
Sena president Uddhav Thackeray, while addressing the press, said a conspiracy was hatched to "murder" the trees of Aarey in midst of the night. "The next government will be our government, and will not spare the murderers of Aarey," he said.
Update by ANI:
Mumbai's #AareyForest matter: Bail has been granted to the 29 protesters who were arrested from Aarey, under various sections of the Indian Penal Code for disturbing public order & obstructing govt officials from performing their duties.

— ANI (@ANI) October 6, 2019
Nearly 1,200 trees were slashed on Saturday as the Mumbai Metro Rail Corporation Limited (MMRCL) initiated the land clearance drive for building the metro car shade. The nodal Metro body has been granted permit by the Brihanmumbai Municipal Corporation (BMC)'s Tree Authority to cut down 2,700 trees.
Activists and nature-lovers have decried the move, claiming that the Aarey Colony is the sole green lung of Mumbai and any kind of deforestation programme will adversely impact the city. The government, however, has countered their argument claiming that several saplings are being planted in place of every tree uprooted. Further, the Metro 3 project, once operational, would significantly cut down on the release of carbon effluents.