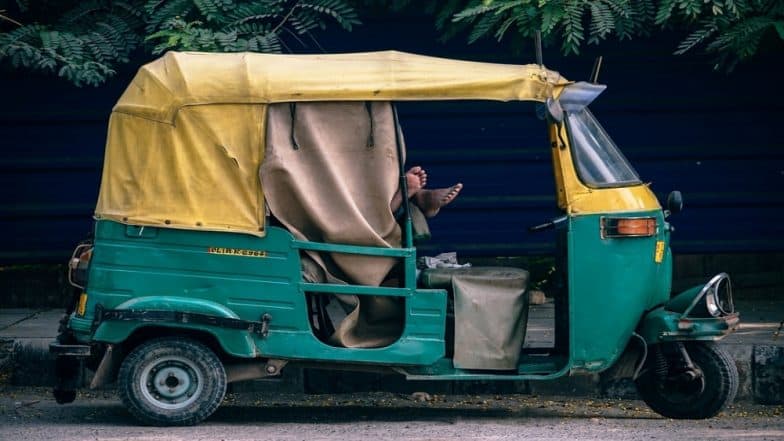 The New Motor Vehicle Act 2019 which has been imposed on the country is already causing trouble to several people as heavy fines are being imposed on the traffic rule violators. But in a strange case, an auto driver in Bihar was issued a challan of Rs 1000 for not wearing a seat belt! Well, it is well-known that no autos have a seat belt, but yet the auto driver was imposed with a penalty because he had violated another traffic rule. New Motor Vehicles Act: List of States Where Hefty Fines Are Not Enforced.
The incident took place in Saraiya, Muzzafarpur in Bihar. The auto driver was asked issued a challan for violating traffic rule, but he was too poor to be able to pay the hefty fine. So to impose the lowest penalty which is of Rs 1000, he was given a challan for not wearing a seat belt. Ajay Kumar, the Station House Officer (SHO) of Saraiya mentioned in India Today, "The auto driver was asked to pay a minimum challan, which was, for not wearing a seat belt as he was an extremely poor man. So, he was asked to pay Rs 1,000 only. In order to impose the minimum penalty amount, he was imposed with the lowest challan amount. This was a mistake but it was done just to impose a minimum penalty on the driver."
The hefty fines imposition has been a cause of concern among residents all across the states. Paying these heavy fines had also inspired funny memes and jokes online when the amendment was announced. Each day we have news of the highest fines being imposed on violators across the states of India. A record-breaking fine of Rs 2,00,500 has been issued against a truck driver for overloading in Delhi just a few days ago. Before that, a truck driver from Rajasthan was charged with Rs 1,41,700 for the same violation of overloading. Images of these hefty fines have been shared on social media.