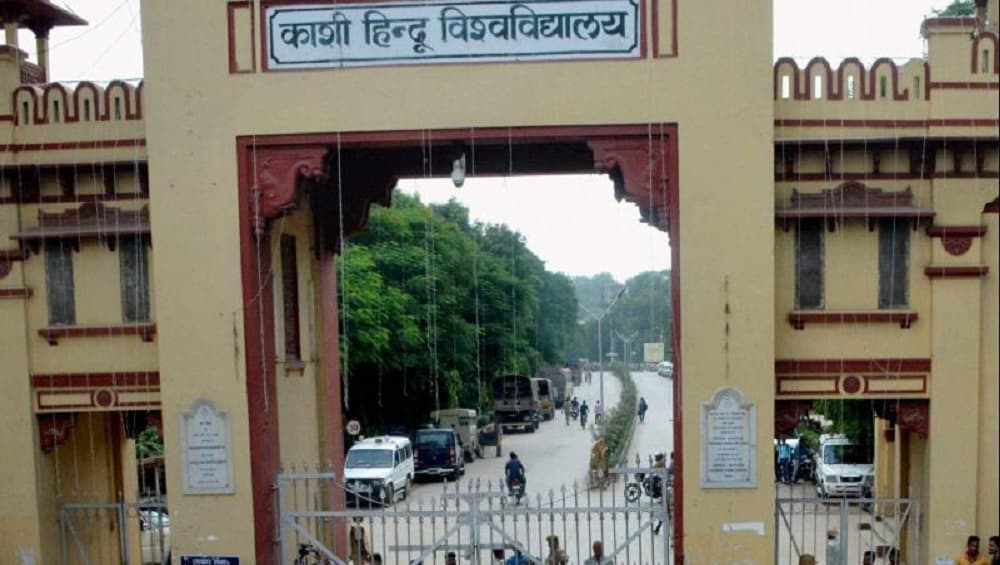 Varanasi, November 16: The Banaras Hindu University (BHU) has backed the appointment of Professor Feroz Khan in the Sanskrit facility, despite ongoing protests against the University Grants Commission (UGC) decision. The Akhil Bharatiya Vidyarthi Parishad, the student-wing affiliated to the Rashtriya Swayamsevak Sangh (RSS), had launched an agitation over the appointment  of a Muslim professor to teach Sanskrit.
Khan was appointed as a faculty member in the Sahitya department of the Sanskrit Vidya Dharma Vijnan (SVDV) of the BHU. His selection was finalised by a three-member panel headed by the University's Vice Chancellor Rakesh Bhatnagar. JNUSU to Hold Protest Outside University Campus During EC Meeting on Wednesday.
In a statement issued by the BHU on Friday, the varsity called upon ABVP-affiliated students to end their agitation. V-C Bhatnagar was quoted as saying that the selection of Khan was made after adhering to the stipulated guidelines in BHU Act in "letter and spirit".
Khan, the statement said, was  selected as fulfilled all parameters and performed above par in the interview before the selection panel.
Bhatnagar had on Thursday called a meeting between senior varsity officials and a delegation of protesters to discuss the issue. After the ABVP remained adamant on their stand, the V-C agreed to seek constitutional and legal opinion to address their concerns.