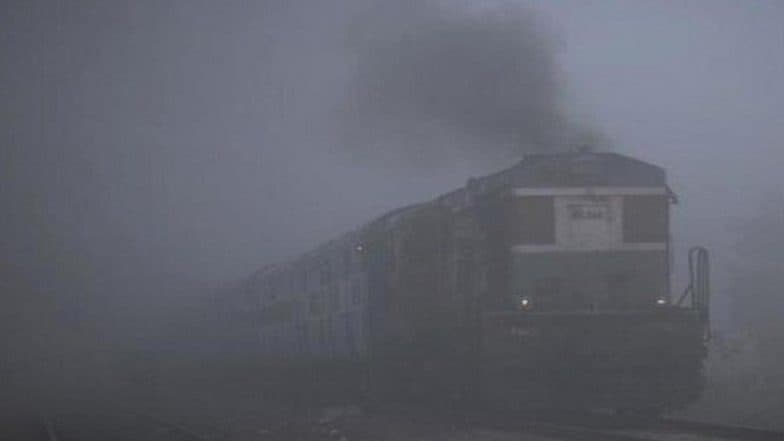 New Delhi, February 9: As dense fog engulfed parts of North India including Delhi, several trains are delayed. According to reports, 20 trains to Delhi are running late today due to fog and low visibility. Meanwhile, the India Meteorological Department (IMD) has issued a warning of dense fog in North India including Punjab, Haryana, Chandigarh, Delhi and Uttar Pradesh over the next two days. Delhi Winters: Dense Fog Envelops National Capital, 11 Trains Delayed, Flight Services Hit Due to Low Visibility.
Due to heavy snowfall in mountains of Himachal Pradesh, Uttarakhand and Jammu and Kashmir, the temperature has dipped considerably in Northern India. Delhi recorded a minimum temperature of seven degrees with a dip of eight degrees on Friday. According to the IMD, Delhi is likely to see a minimum temperature of around six degrees for the next three days. Delhi Enveloped in Dense Fog, Trains, Flights Delayed Due to Poor Visibility.
On February 7, heavy rainfall accompanied with hailstones hit plains of North India including Punjab and Delhi-NCR. Meanwhile, parts of Himachal Pradesh, Jammu and Kashmir and higher regions of Uttarakhand received fresh snowfall.