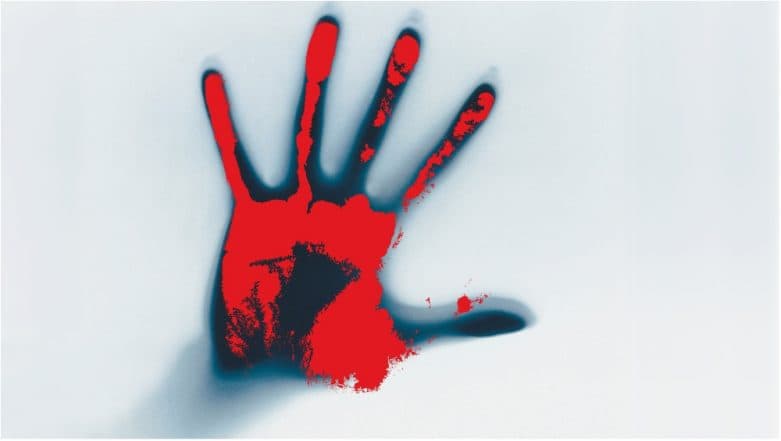 New Delhi, March 12: In a shocking incident, a woman in Delhi murdered her parents while they were asleep and later stuffed their bodies in a suitcase with the help of her lover over property issues. According to reports, the 26-year-old woman and her lover dumped their bodies in a drain in outer Delhi's Nihal Vihar area. The duo killed the old couple one by one in a span of 10 days and managed to dump their bodies in the nearby drain without anyone's notice. According to a report by Hindustan Times, the woman identified as Davinder Kaur alias Sonia drugged and killed her 54-year-old father on February 21 and then used the same trick on her mother on March 2. The woman, who committed the crime, has a son and a daughter and has been separated from her husband since December 2017. Delhi Shocker: Body of 25-Year-Old Woman Found in Abandoned Suitcase, Probe On. 
According to the deputy commissioner of police Seju P Kuruvilla, the woman's father was 54-year-old while her mother was 46-year-old. The tragic incident took place in their home in Chander Vihar, where the old couple lived with their daughter Sonia. The report states that during an eight-hour-long search, the bodies were recovered from the drain. Police informed that the woman managed to mislead her relatives and neighbours for nearly 17 days, but later Sonia's contradictory statements revealed something suspicious. Mumbai: Rajasthan Girl's Body Found in Malad's Mind Space, 20-Year-Old Student Held for Murder. 
As soon as the incident was reported, a probe was initiated into the matter. Police informed that the woman was in a relationship with a 29-year-old man named Prince Dixit alias Vikram who works as an event manager from Lucknow. The duo, who were arrested on Sunday, took the help of two other people — both Vikram's friends from Lucknow. The other two men are yet to be arrested. Uttar Pradesh Shocker: Sisters Found Living With Dead Body for Nearly 10 Days in Varanasi. 
The police said that Sonia took this extreme step of killing her parents as she wished to grab the property- a one-storey house, constructed over a 1,100 sq ft plot. Reports inform that the woman killed her father while her mother was away at her maternal home in Punjab for the post-funeral ceremonies of her grandmother, who died on March 10.
Reports inform that the duo allegedly tied the father's limbs with his turban and stuffed his body in a green suitcase loaded it on a motorcycle, and dumped it in a drain near village Sayed in Nangloi. When the mother returned, the same trick was used on her. Sonia alerted her relatives and a missing complaint was filed at Nihal Vihar police station. Police stated that Sonia and Vikram have been booked for murder and a forensic examinations to gather evidence against the accused persons is currently underway.