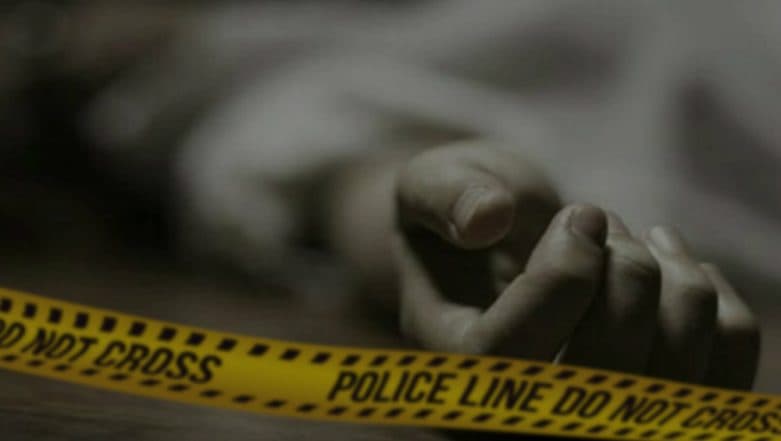 Varanasi, November 12: In a shocking incident, two sisters in Uttar Pradesh, both above 50-years of age, were found to be living with the dead body for nearly 10 days. Reports inform that the dead body, that was lying in the house in Munshi Ghat area of Varanasi, was of the younger sibling's husband, police said. According to a report by Hindustan Times, the deceased man has been identified as 65-year old Tarun Kanti.
The incident came to light after locals of the area alerted the police about the foul odour emanating from the house. Soon after the incident was reported, the police reached the house and recovered the decomposing body. Baghpat Shocker: Woman Sold in Public, Police Suspect Human Trafficking Racket in Uttar Pradesh. 
Police informed that Kanti had died about 10 days ago, but the matter came to light on Sunday evening. While the police carried their investigation, they also found biscuit wrappers near the body. The report quoted station officer, Dashashwamedh Ghat, Balkrishna Shukla said, "Prima facie it appears that Tarun Kanti died around 10 days ago. Uttar Pradesh Shocker: Man Set On Fire in Mathura For Not Sharing Gutkha With Friends. 
The exact time and cause of death will be clear once we receive the post-mortem report." Shukla further informed that the two sisters- Sunanda Banerjee, 70, and Suchitra Banerjee, 65, lived in a house close to Munshi Ghat.
According to details by neighbours, Tarun was Suchitra's husband. The elder sister Sunanda was a teacher at a government school and had retired about 10 years ago. The report informs that the family did not interact with neighbours and often used to feed monkeys.