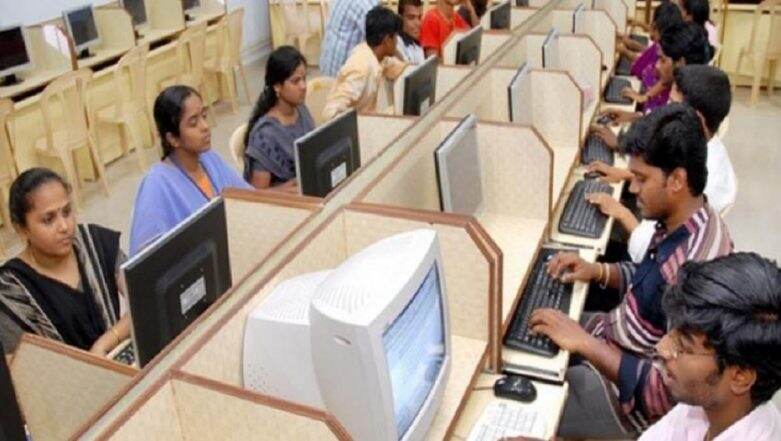 New Delhi, November 8: Unemployment rate has risen in the country, touching a two-year high figure of 6.9 per cent in October, according to a study conducted by the Centre for Monitoring Indian Economy. The study also found that labour participation rate, which indicates the proportion of adults willing to work, fell post demonetisation and has not recovered.
"The unemployment rate rose to 6.9 per cent in October. This is the highest unemployment rate recorded in two years. The unemployment rate has been rising almost steadily since July 2017," the CMIE study said. According to the study, 397 million person employed during October 2018, which is lower than the 407 million persons employed in October 2017. Demonetisation 2nd Anniversary: Congress Demands PM Modi's Apology For 'Tughlaqi Decree Which Wrecked The Economy'.
The study further found that the labour participation rate fell to 42.4 per cent, the lowest since January 2016. "Labour participation rate was of the order of 47-48 per cent before demonetisation. But, it fell sharply after demonetisation and it has still not recovered. We did see this proportion rise in September but that increase was negated in October," it stated.
The CMIE study, however, observed that while employment has been falling, the number of people unemployed who are actively looking for a job has been rising. There were 29.5 million unemployed persons actively looking for jobs in October 2018. The number doubled from a low of 14 million in July 2017 and 21.6 million in October 2017.
"This partly reflects the return of labour to the labour markets after their exodus post demonetisation," it concluded. "The number of unemployed was of the order of 40 million before demonetisation hit the labour markets severely.....If all the people who left the labour markets after demonetisation return to the labour markets, the unemployment rate can be expected to rise further.," it added.
On November 8, 2017, Prime Minister Narendra Modi-led government demonetised old Rs 500 and Rs 1000 notes, which accounted over 86 per cent of the total Rs 16.24 trillion value of banknotes in circulation as of March 2016.