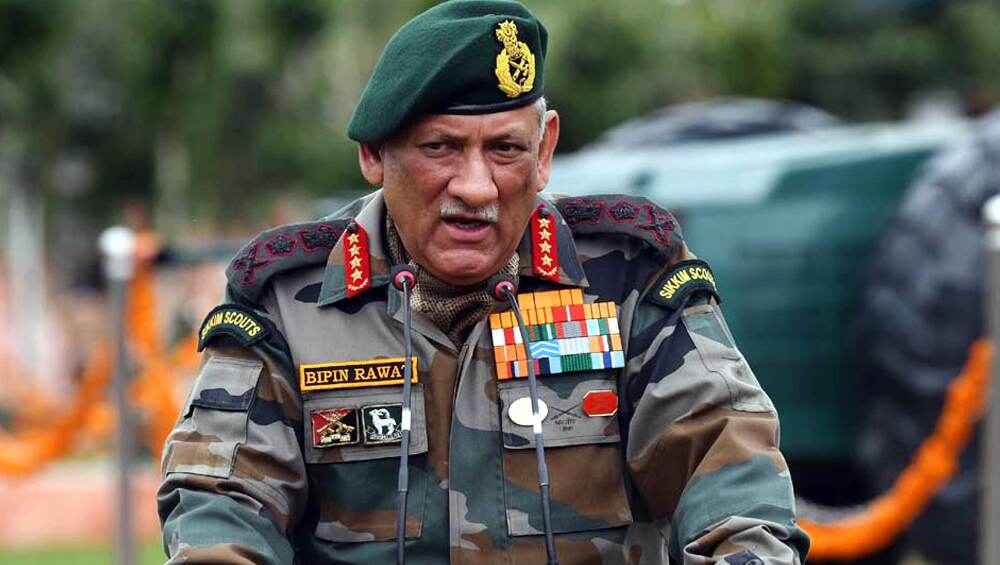 New Delhi, November 27: The first appointee to the newly created post of Chief of Defence Staff (CDS) is expected to be announced by December. General Bipin Rawat, whose tenure as the Chief of Army Staff (COAS) is scheduled to end next month, is set to takeover as the first CDS, reports said on Wednesday. PM Modi Announces CDS Post in I-Day Address, Here's Everything to Know.
Rawat, 61, would be undertaking the strenuous charge of overseeing the rejig in defence management. His tenure would last for around two years, with 64 being kept as the age of mandatory retirement from the post, ET reported.
The creation of CDS was announced in August this year by Prime Minister Narendra Modi. The announcement, as part of his Independence Day address, came in the backdrop of the demands raised by military veterans to create a new institution which would be hierarchically above all the three wings of the  armed forces.
As the CDS, General Rawat would also be incharge of taking crucial decisions relating to defence deals and armaments. He is also expected to streamline the logistic and military training exercise of all the three wings of the forces.
Notably, the demand to create CDS dated back to 1998, when the Atal Bihari Vajpayee government came to power. However, a the constitution o the National Security Advisor (NSA) was expected to have offset the demand for CDS.
After the Narendra Modi-led BJP came to power in 2014, buzz grew in defence circles over the set-up of CDS. The Prime Minister, however, announced the formation of Defence Planning Committee (DPC) in April 2018. The new body, headed by NSA Ajit Doval, was tasked to formulate strategies, accelerate procurement and acquisition of defence equipment and to boost the defence manufacturing system.