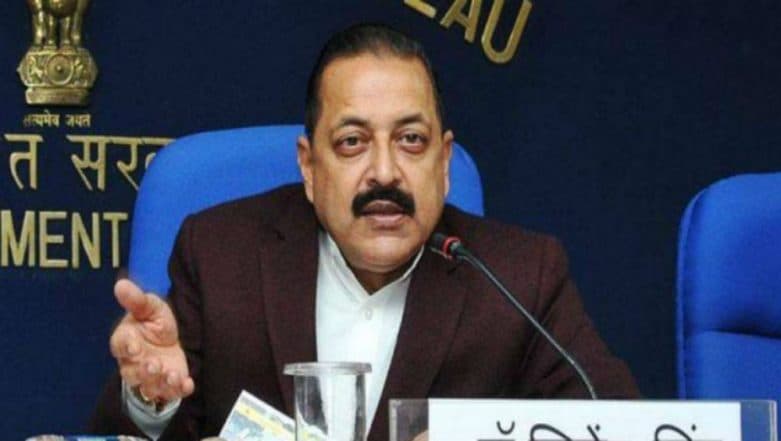 New Delhi, June 21: An integrated grievance cell and call centre for pensioners was launched on Thursday by Jitendra Singh, the Union Minister of State for Personnel and Public Grievances. The toll free helpline number would be operated by the Department of Pension and Pensioners Welfare.
The call centre, aimed at easing the lives of pensioners, was listed by Singh as one of the major achievements of the government within 100 days of being re-elected. Trade Unions Demand Government to Implement Rs 6,000 Minimum Pension, Rs 20,000 Minimum Wage
The Minister said that, in addition to resolving grievances of the pensioners, it will help in value addition to the whole process, as the pensioners will gradually provide inputs and suggestions in the form of feedback that will help the Department in the long run. This centre will also act as pressure on the departments to resolve the problems of the elderly pensioners, he added.
In the last five years and the Department of Pensions has become more active and focused with various out of box initiatives to provide ease of living to the pensioners, Singh claimed. The Minister spoke about initiatives to provide ease of governance such as Digital Life Certificates (DLCs), Anubahv and Bhavishya. He expressed his assurance that these centres will play a productive role in future.
Singh also mentioned about the All India Pension Adalat held on September 18, 2018, which was an attempt to devote one day in the year to Pensioners.  These Adalats were conducted across Ministries/Departments throughout the country including all the central Armed Police Forces (CAPFs).
Keeping in view the great discomfort experienced by very senior and ailing Pensioners in queuing up outside Banks in the month of November to give their Life Certificate, the Department undertook a path breaking initiative: Involve Pensioners' Associations in 8 cities on a pilot basis and obtain 'Digital Life certificate From Home' of such pensioners. This was a pilot program conducted in Noida/Delhi, Chandigarh, Dehradun, Mumbai, Mysore, Vadodara, Thiruvananthapuram & Bengaluru.
Till December last year, 2,480 number of DLCs were obtained from home of aged Pensioners. This year, this facility would be extended from 8 to 20 cities (additional ones are Hyderabad, Ranchi, Bhuvneshwar, Jaipur, Thrissur, Kolkata, Cuttack, Chennai, Guwahati, Madurai, Balasore, Jalandhar, Ahmadabad, Allahabad and Pune).
A major step towards Digitization was the 'Bhavishya' software, indigenously made by the Department of Pensions and meant to be a common platform for processing of pension cases on this platform by all civil Ministries and Departments of Government of India. This software brought on a common platform all the stakeholders who were till date decentralized on to a single platform.
As on date in 792 offices pension papers are moving electronically from retiree to Head of Office, Pay and Account Office and to CPAO. Till date, 6950 DDOs are on the board of Bhavishya and currently processing pension cases of approximately 35,000 retiring/retired employees/family pensioners.  This application has so far cumulatively processed cases in respect of about 1,00,000 employees till date.  After converting Ministries/Departments, Bhavishya has been expanded to cover Central Government employees working under UTs and Delhi Police Administration.
The online CPENGRAM system along with the Mobile App and also registering of grievances received by post have been very effective in addressing the grievances in the past. The faith of the Pensioners has gone up in the system due to which yearly more and more Pensioners have taken resort to get their grievances sorted out through CPENGRAMS.  Although, this call centre facility has been created primarily for the retired officials of Central Government, the State Government retired officials are also calling on this number for their pension related grievances.
This facility will further be expanded keeping in view the volume of call traffic received through the system. The objective is to promote Ease of registering grievance and resolution of the same as a measure of Good Governance.
(With PIB inputs)