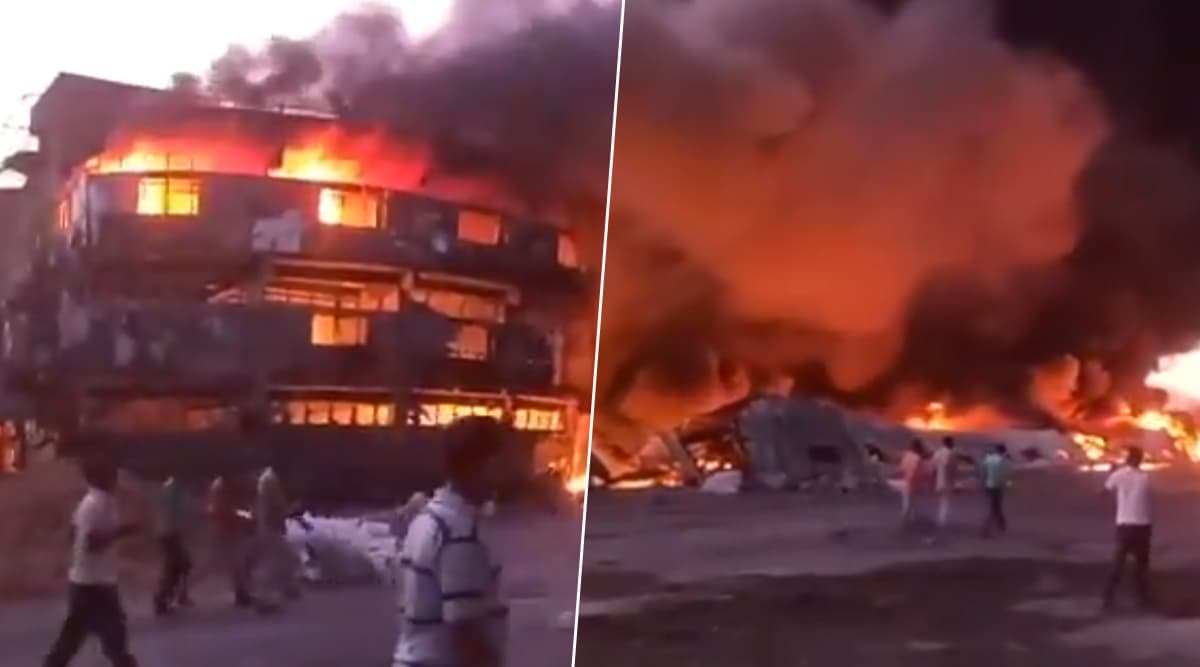 Ahmedabad, October 15: A massive fire broke out at a plastic factory in Gujarat on Tuesday morning. According to reports, the huge blaze gutted the factory which was located in Kutch. As soon as the incident was reported, police rushed to the spot to take a stock of the situation.  Reports inform that several fire engines were pressed to service to douse the massive fire.
Reports inform that the fire gutted goods worth crores of rupees and damaged the entire property. However, no loss of life has been reported in the incident as of now. The reason of the massive fire is yet to be ascertained by the authorities. The fire broke out early on Tuesday morning. Locals informed that thick smoke was seen rising from the plastic factory, which was engulfed in huge flames.
In August, a massive fire broke out in a cloth factory in Pandesara area of Surat in Gujarat. No injuries or casualties were reported in the incident. In May this year, a horrific blaze in Surat killed 19 students after fire broke out in a coaching centre at a shopping complex. According to reports, the fire erupted at the coaching centre of Takshila Arcade while the classes were going on.