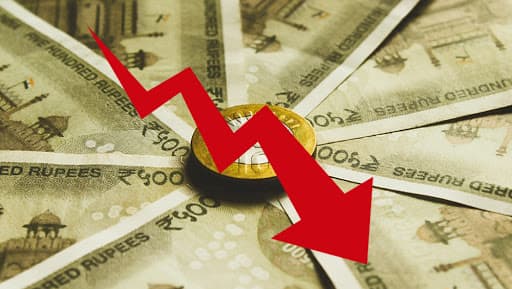 Mumbai, September 12: With the Narendra Modi government claiming to climb up ladders of Gross Domestic Product (GDP) rate in the upcoming quarters, a disappointing report arrived on Thursday which has downgraded India's forecast of achieving 5.7 percent in the fiscal year (FY) 2020 and 6.4 percent in the FY 2021. The predictions have been made by HSBC's chief India economist -- Pranjul Bhandari -- who observed that economic situation has not really changed in the first two months of the second quarter post-July 2019.
Expressing her concerns on the slumping economic growth, Bhandari said, as quoted by CNBC Tv 18, "When we look at July and August, the next 2 months of the new quarter, things are not vastly improved; there are some improvements in services, so Purchasing Managers' Index (PMI) services is up, bank credit for personal loans is up, some government spending has picked up." Economic Crisis in India: Congress All Set to Take on Narendra Modi Govt, Plans Massive Agitation Across Country From October 15.
Adding more on the prevailing conditions, she said, "However, there is a lot of stuff which is not picking up; PMI manufacturing has come in lower, PMI core prices are lower, banks loans to industrial credit is lower. So we are not seeing much improvement, and if you factor all of this in, it will be tough to see growth to be much higher than 5.7 percent in FY20, and that's why we had to bring it down."
Bhandari expects that though there would be the recovery of 70 bps next year and GDP rate crossing 6 percent looks a little optimistic, she points that all depends on the consumption of goods which is most likely to gain momentum from the third or fourth quarter of the FY20. Nirmala Sitharaman Blames Millenials' Mindset for Auto Slowdown, Says They Prefer Uber, Ola Over Buying Vehicles.
Considering the reports of Reserve Bank of India mulling a rise of 50 bpc rate cut in the month-end, economists are expecting that this move might or might make an impact on the improvement of the ongoing economic condition of India. However, hopes are high in the market among investors who believe that the situation would improve soon.