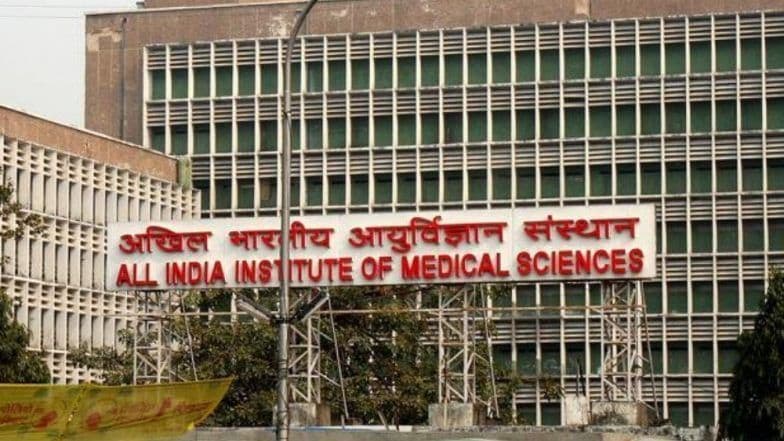 Srinagar, September 7: The two-year-old girl who was shot by militants in Jammu & Kashmir's Sopore will be shifted to Delhi's All India Institute of Medical Sciences (AIIMS) for treatment. The announcement was made by National Security Advisor (NSA) Ajit Doval while addressing the press on Saturday. The infant, Doval said, was attacked by terrorists who had infiltrated from Pakistan. Along with her, three others have been left injured and are being treated at a local hospital. NSA Ajit Doval on Article 370 Repeal: Majority of Kashmir Supporting Move, 92.5% of J&K Freed of Restrictions.
The toddler is being shifted to AIIMS as her situation has turned critical. She, along with her brother Mohammed Irshad and two others, were attacked inside the residential premises by the militants, said officials from the J&K police earlier today.
Providing further details of the case, Doval said two Pakistani-origin militants wanted to assassinate a local fruit trader Hamidullah Rather, with the intent of shutting down apple trade in North Kashmir. Since Rather was not found at his workplace, the militants threatened two of his employees to take them at his residence in Dangerpora.
The trader was not found at his residence as well as he had gone for prayers. The militants then ended up firing at Rather's son Mohammed Irshad, his two-year-old daughter Asma Jaan and the two workers.
Update by ANI:
Two and a half year old girl Asma Jaan who was injured in yesterday's attack by terrorists in Sopore(J&K), is critical. NSA Ajit Doval has asked authorities to bring her to All India Institute of Medical Sciences(AIIMS), New Delhi pic.twitter.com/389F4mc5DL

— ANI (@ANI) September 7, 2019
"More than 750 trucks are moving daily from Srinagar, yesterday 2 militants came, they wanted to target a prominent fruit merchant Hamidullah Rather. They could not find him as he went to offer Namaz or something," Doval said.
"They took two of his workers to his home 5 kilometers inside Sopore where they shot at his son Mohammed Irshad and also fired upon his two-and-a-half year old daughter Asma Jaan. Both Pakistani militants had pistols and were speaking Punjabi, both are absconding," the NSA further added.
Pinning the blame on Pakistan for the communication blockade in Kashmir, Doval said the government wants to lift all the restrictions, but is compelled against doing so as handlers based across the border want to spread black propaganda.
"We would like to see all restrictions go, depends on how Pakistan behaves, it's a stimulant and response situation. If Pakistan starts behaving, terrorists don't intimidate and infiltrate. If Pakistan stops sending signals through its towers to operatives,we can lift restrictions," he said.