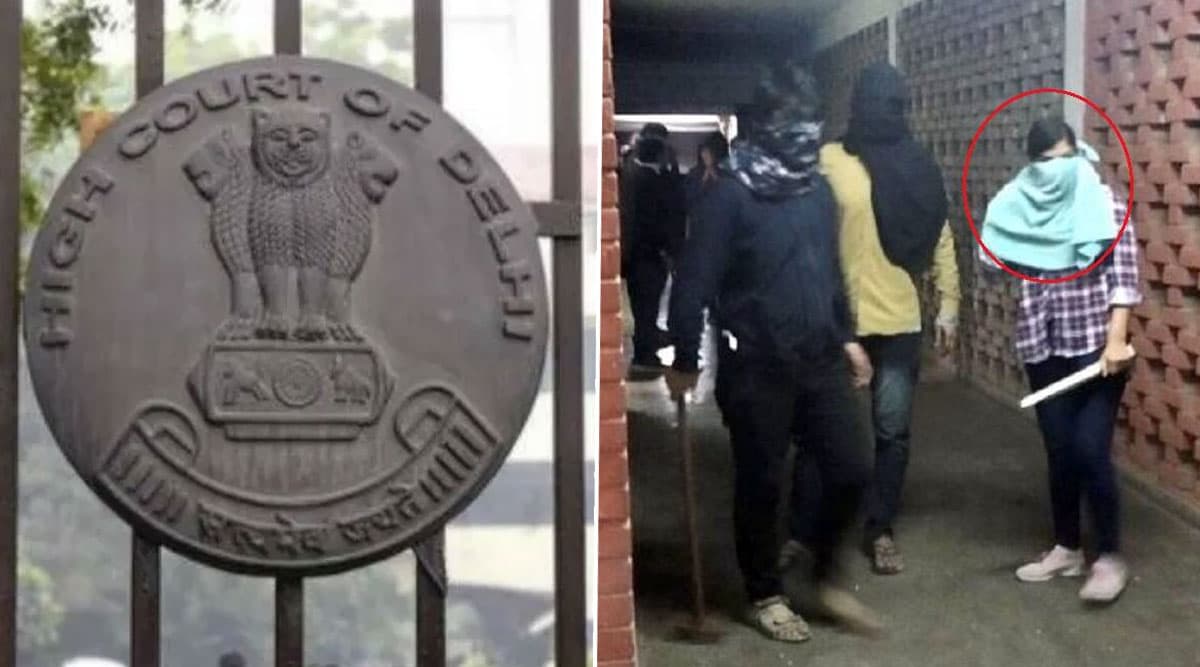 New Delhi, January 13:The Delhi High Court on Monday sought response of Apple Inc, WhatsApp, Google and Delhi Police on a petition of three Jawaharlal Nehru University (JNU) professors. The professors filed the petition seeking to preserve the CCTV footage, WhatsApp conversations and other evidences related to the January 5 violence in JNU campus, where masked goons beat up students, teachers and vandalised the university property. JNU Violence: Delhi Police Blames Left Student Groups, JNUSU President Aishe Ghosh, ABVP's Vikas Patel Among Those Named by Cops; Check List And Pictures of Other Suspects.
The Delhi Police told the high court they had already sought CCTV footage of January 5 violence from JNU administration but claimed that it has not heard from the university on it. The Police also said that they wrote to social media messaging app- WhatsApp, seeking details of two groups and is awaiting response from WhatsApp. JNU Violence: Masked Men Unleash Violence on JNU Campus, Police Stage Flag March; Opposition Blames Govt.
Justice Brijesh Sethi listed the matter for further hearing on Tuesday. The court was told by Delhi government Standing Counsel (criminal) Rahul Mehra that the police has not yet received any response from the university administration.
The petition was filed by JNU professors Ameet Parameswaran, Atul Sood and Shukla Vinayak Sawant seeking necessary directions to the Delhi Police Commissioner and Delhi government. The petition also sought direction to the Delhi Police to retrieve all CCTV footage of JNU campus.
Read the Tweet Below
Correction: Delhi High Court issues notice to Apple*, Whatsapp, Google on petition of three JNU professors seeking to preserve CCTV footage, whatsapp conversations and other evidences related to January 5 violence at the University campus https://t.co/kN1Emjll0Y pic.twitter.com/kWZSljetxe

— ANI (@ANI) January 13, 2020
Earlier, the Delhi Police in its press conference on Friday, had said that they are investigating of role of a WhatsApp group titled 'Unity Against Left'. The name of the WhatsApp group 'Unity Against Left' had started to do rounds immediately after the January 5 attack on students and teachers in JNU campus. The other WhatsApp group under the scanner is "Friends of RSS".
Unprecedented violence was seen in the Jawaharlal Nehru University on evening of January 5, as several masked individuals, both male and female, thrashed students, including girls, and teachers inside the campus with wooden and metal rods, injuring over 30 students and two professors. The injured students were taken to AIIMS and were treated at the trauma center, before getting discharged.