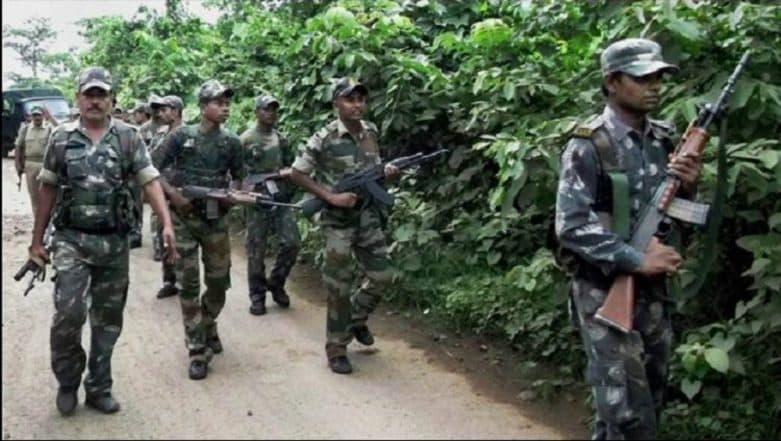 Gadchiroli, April 10: At least one security personnel was injured in an improvised explosive device (IED) blast triggered by Maoists in Maharashtra's Gadricholi on Wednesday, a day before the first phase polling for the general elections. Naxals attacked the 191 battalion of the Central Reserve Police Force (CRPF) in Gatta area of Ettapalli.
The attack took place when CRPF troops were out to secure the area ahead of the polls. A sub-officer suffered limb injury due to the improvised explosive device blast. He is stated to be in critical condition and is being airlifted for treatment. Polling for Gadchiroli-Chimur Lok Sabha seat is slated to take place on Thursday. Gadchiroli-Chimur Lok Sabha Constituency in Maharashtra: Candidates, Current MP, Polling Date And Election Results 2019.
On Tuesday, Maoists targetted a convoy of the Bharatiya Janata Party (BJP) in Chhattisgarh's Dantewada district. BJP's lone legislator from Chhattisgarh's Maoist-affected Bastar region, Bhima Mandavi, was killed along with four policemen in the attack. All the killed security personnel were from District Reserve Group.
Following the attack, the Election Commission of India (ECI) said that voting in the state would go on as per schedule during the first, second and third phase of the seven-phase Lok Sabha elections.