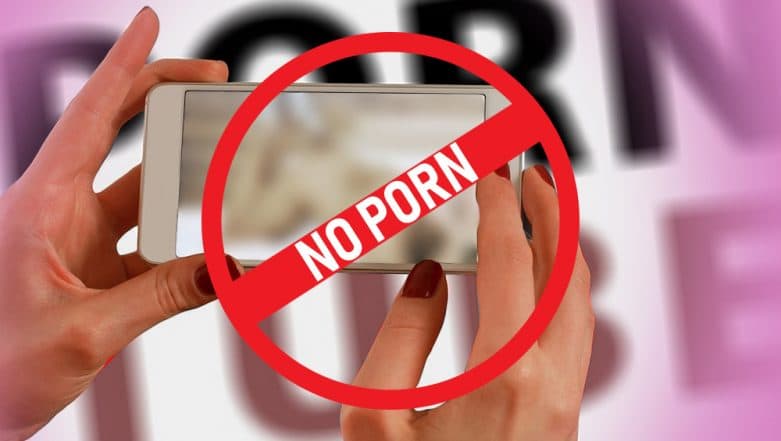 Mumbai, February 23: In a major extortion case, a senior citizen who is also a filmmaker's father was blackmailed by a gang and asked to pay Rs 25 crore if he wanted to protect his "integrity." The case, which also involves a woman in the gang, allegedly made a false porn clip and blackmailed the senior citizen. Porn Websites Banned By Indian Government: What Is The Negative Impact of Pornography On The Society.
The Amboli police arrested a gang for trying to extort Rs 25 crore from 68-year-old Dhanraj Sindhi. Ahmedabad Student Arrested For Uploading Female Professor's Phone Number on Porn & Dating Websites.
A doctor advised Dhanraj Sindhi to see a massage therapist, to get rid of his pain. Hence his son, Anil, started the search for a massage therapist to help his father. Porn Clip Plays Accidentally on TV Screen at IKEA Store in China (Watch Video).
This is when a woman named Lucky Misha, who got to know about Anil's search for a massage therapist for his father, got in touch with the family.
The sessions got underway and were conducted in the month of October and December, 2018.
However, a few days later, a man called Rahul Shukla called up Dhanraj and said that he works for Youtube and has a porn clip of the senior citizen. Shukla also threatened to make the porn clips public if he was not paid Rs 25 crore.
But when Dhanraj denied being part of any such act, the caller disconnected immediately, said his son Anil, who also lodged a police complaint.
However later, Anil was informed by a few of his friends that they received calls saying the person calling told them they had video clips of Anil's father in compromising situations.
They also threatened that the clips would be made public if they were not paid Rs 25 crore.
Later, the extortion gang was caught after they fell in the trap of additional commissioner of police Manoj Sharma and his team.
The police told Anil to meet them at CCD, Lokhandwala, with Rs 5 lakh installment after the gang settled for Rs 12 crore extortion to be paid in installments. The five people arrested have been identified as Hussain Makarani (mastermind), Lucky Mishra (woman), Yuvraj Chavan, Rehman Shaikh, and Keval Ramkumar, reported the Times of India.