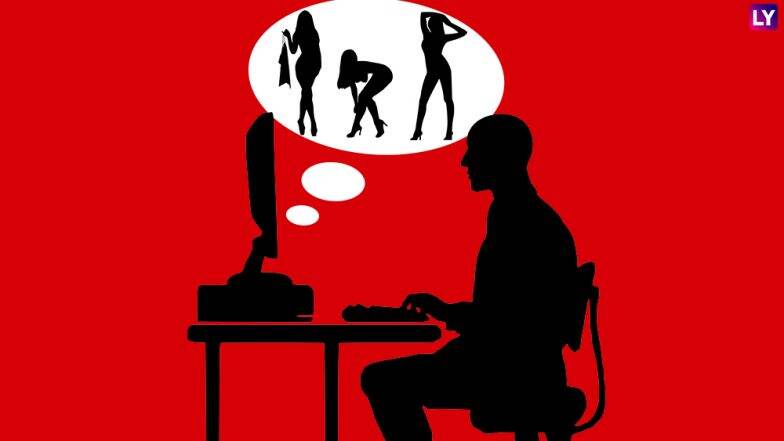 The Indian government has directed internet service providers to block 827 websites that contain pornographic content, following an order by the Uttarakhand High Court. Back in 2015, in India's first large-scale crackdown of pornography, telecommunications companies had blocked more than 800 websites with adult content under the directions of the government. But following the mass uproar, the ban was retracted, and it was extended only towards child pornography sites.
But the Uttarakhand High Court has now approached the government to revive the order following rising instances of rape cases, mainly the one involving four students who raped a minor. The court justified the ban, arguing that pornography played a role in reinforcing violent sexual behaviour among the youth. Block 827 Porn Websites, Government Direct Internet Service Providers.
Dissent against the move is soon in the offing like it was in 2015. Even three years ago, people argued that banning porn was not the answer to curbing sexual crimes. Not surprisingly, the crackdown was seen as an act of encroachment by the government on individual freedom.
Pornography has always been a controversial subject, with some calling it a sign of liberal times and others blaming it for social depravity. We'll admit that porn viewing may have a few stray benefits – for example, it helps you beat stress. It also helps you spice up your relationship by teaching you a trick or two in the boudoir. To refute claims that porn impacts sex crimes, a 2010 Czech Republic study showed that legalising pornography had no impact on the crime rates. Ban Porn, Stop Child Rape, Says Madhya Pradesh Home Minister, Bhupendra Singh.
But all said and done; pornography may also have a few cons along with its pros. Here's looking at a few of those.
Porn Reinforces Sexism
Porn is the last place you should go looking for a healthy representation of genders. In the past, pornographic films have been criticised for its role in promoting sexism. Most of these films cater to the male fantasy, which is centred on power and domination.
A 2013 study published in the Journal of Communication titled "Pornography and Sexist Attitudes Among Heterosexuals" shows that porn consumption in men was associated with negative attitudes towards women, which includes hostility, prejudices and stereotypes.
Another one published in the Psychology of Women Quarterly showed that men and women who viewed porn were less likely to support "affirmative action for women."
Porn Lowers Sexual Satisfaction
Far from boosting your sex life, a study says that porn addiction can leave you feeling less than satisfied in the bed. A 2018 study titled "Personal Pornography Viewing and Sexual Satisfaction: A Quadratic Analysis" 1,500 youngsters were surveyed for an understanding of how porn is related to sexual satisfaction.
The study revealed that porn consumption was linked to lesser sexual satisfaction. It also showed that it decreased even with viewing porn a few times a year. The study helped bust a popular myth by concluding that pornography was not associated with increased sexual satisfaction under any circumstance.
Porn Rewires Your Brain
A 2012 study found that 56 percent of men out of the 1,500 surveyed reported wanting increasingly deviant forms of porn for arousal. Frequent porn consumption desensitises them to regular porn, making them move on to more violent or extreme kinds of films to get aroused.
Dr Norman Doidge a researcher from Columbia University who wrote the book The Brain That Changes Itself noted that porn has such a substantial impact on your sexual desires that it can replace actual sex with your partner. Dr Doidge mentions men who were no longer turned on by their sexual partners even though they found them attractive.
Their sexual fantasies revolved around porn scenarios that were more "primitive and violent." These men even coaxed their partners to act like pornstars in bed. Dr Doidge says that porn triggers the release of certain chemicals that can rewire the brain permanently.
Porn Makes You Lonelier
Porn addiction can turn you into a recluse as you gradually turn to pornography for comfort and satisfaction. A 2017 study titled "Pornography Use and Loneliness: A Bidirectional Recursive Model and Pilot Investigation" showed that technological advancements of the last half-century (AKA porn) had altered human attitudes towards sexual relationships. The study collected samples from 1,247 participants and found that there was a positive correlation between porn use and loneliness.
Porn addiction can also skew your views about sex and sexuality. It creates unrealistic expectations among men and women and promotes body image issues. Those addicted to porn may be less than satisfied with their real life and may live in a fantasy bubble. Research says that apart from driving men and women towards a life of loneliness, it can also make them more withdrawn from love.