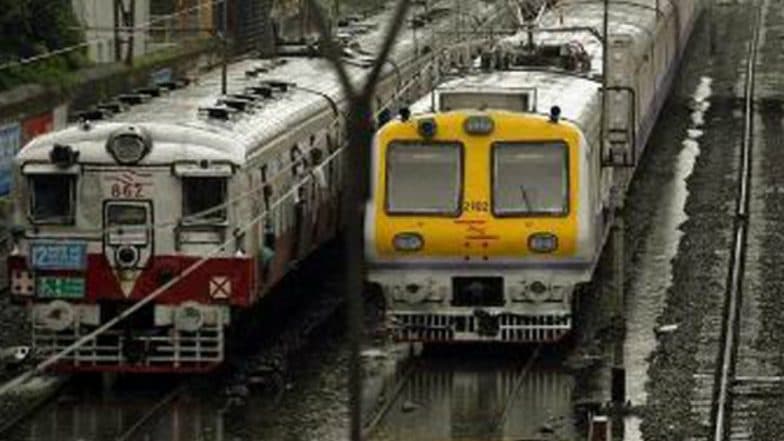 Mumbai, December 5: The graffiti gangs, notorious for spray painting on walls, seems to have set big target. Unidentified miscreants vandalised a local train coach on the Western line with graffiti. The Western Railway officials were left livid and had to withdraw the train from service for a clean-up, mid-day reported. The Railway Police Force (RPF) has been deployed to identify the accused behind this act. Uttam Rake, First Non-AC Local Train With CCTV Cameras, Introduced on Western Line of Mumbai Local Service.
Random terms like "Indo French" and "Bomb Way" were written on the Western Railway coach. According to the report, the damage was done during the night, when the train was parked in the railway yard. The graffiti was first spotted by the commuters on Wednesday and informed it to the railway officials. The train was taken to Virar car shed for cleaning. Indian Railways Mulling Increase in Mumbai Local Train Speed to 110 Kmph, More Services for Commuters.
Ravinder Bhakar, chief public relations officer of Western Railway, said that they are trying to identify the miscreants, mid-day reported. This is not the first incident, in 2012, 10 coaches of Western Railway were spray painted. In 2007, graffiti gangs terrorised residents of Andheri and Juhu by spray painting their posh vehicles.