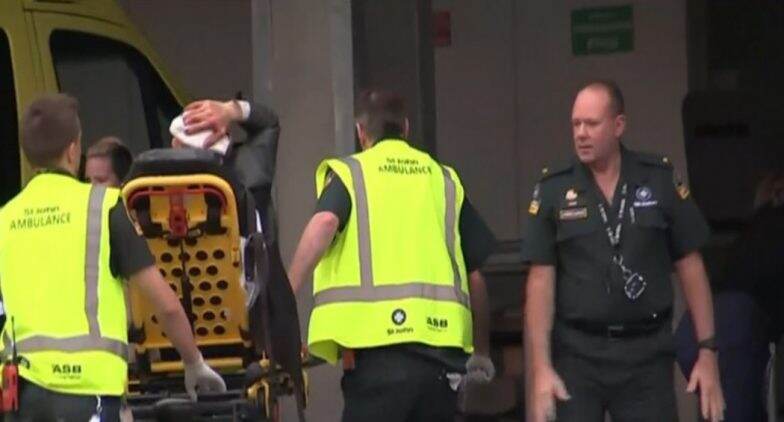 New Delhi, March 15: There could be six Indians among the 49 people who were killed in New Zealand's Christchurch mosque shooting on Friday, said reports.  New Zealand Mosque Shooting Was Live Streamed on Facebook by Shooter, Graphic Video Goes Viral.
BBC quoted Indian High Commissioner in New Zealand, Sanjeev Kohli, saying that initial reports indicate there could be two Indian citizens and four persons of Indian origins among the victims. New Zealand Terror Attack: Who Is Brenton Tarrant, The Australian 'Right-Wing Terrorist' Who Live Streamed Christchurch Mosque Shooting?
New Zealand Mosque Shootings: 49 Dead, Several Injured in Christchurch Terror Attack:
However, Kohli said that these were unofficial reports and that even the New Zealand government has not officially given any statement.
Kohli was quoted saying by the BBC that among those Indians feared dead, two are from Hyderabad, one from Gujarat, one from Pune.
At least 49 worshippers were killed and 20 others injured in attacks on the Al Noor Mosque in central Christchurch and the Linwood Mosque in the city's outer suburb on Friday. The gunman at one mosque was an Australian-born citizen and has been described as an extremist, right-wing, violent terrorist.
Condemning the terror strike, New Zealand Prime Minister Jacinda Ardern noted, "I want to send a message to those directly affected… For many, this may have not been the place they were born. For many New Zealand was their choice, a place they actively came to and committed themselves to … it was a place where many came to for their safety. A place where it was safe to practice their culture and religion."