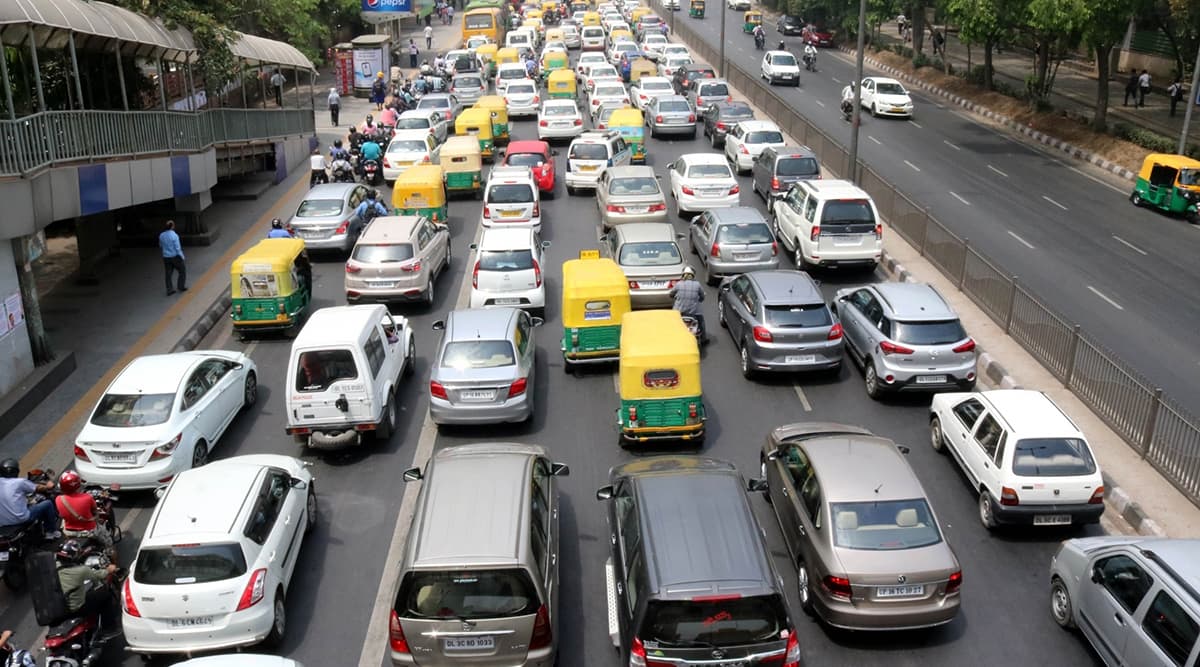 New Delhi, November 3: Electric Vehicles (EVs) will be exempted from the odd-even car-rationing scheme which will be implemented in the national capital territory from tomorrow, November 4, said a press release issued by the Delhi government on Sunday. The order signed by Lieutenant Governor Anil Baijal said EVs would not be subjected to any restriction under the odd-even policy. Odd-Even Scheme in Delhi From Tomorrow, November 4: Know Who Is Exempted and Who's Not, Rules, Dates, Fines and More.
As per the odd-even policy, vehicles whose number plate end with odd numbers - 1,3,5,7,9 - will be allowed to ply on odd dates, such as November 5 or November 7; whereas, those vehicles whose numbers end with even numbers - 0,2,4,6,8 - will be permitted to be used on even dates, viz November 4 and November 6.
The last minute notification, which allows the usage of electric vehicles, was based on the request of Energy Efficiency Services Ltd (EESL), the state-run agency under the Ministry of Power which is assigned the task of promoting mass usage of efficient and clean energy.
"We hope Shri Arvind Kejriwal and Govt of Delhi would realise that the #ElectricVehicles are aligned with their vision of reducing vehicular pollution and exempt it from the odd-even scheme", EESL had tweeted.
EESL Lauds Delhi Govt on EVs Being Exempted:
Thank you,Govt of Delhi,for exempting #ElectricVehicles from odd-even scheme.Air Pollution is a grave issue & transition to #Emobility is a step towards combating it.We should all work towards enhancing awareness & adoption @ArvindKejriwal @msisodia @RajKSinghIndia @LtGovDelhi

— EESL India (@EESL_India) November 3, 2019
The odd-even scheme will be enforced in Delhi between November 4 to November 15. The move was announced in September by Kejriwal, calling it a necessary measure to combat the menace of air pollution in the national capital territory. By restricting the vehicle usage by half, traffic congestions would be clamped down, thereby restricting the release of PM2.5 particulates in the air, the Delhi CM had said.