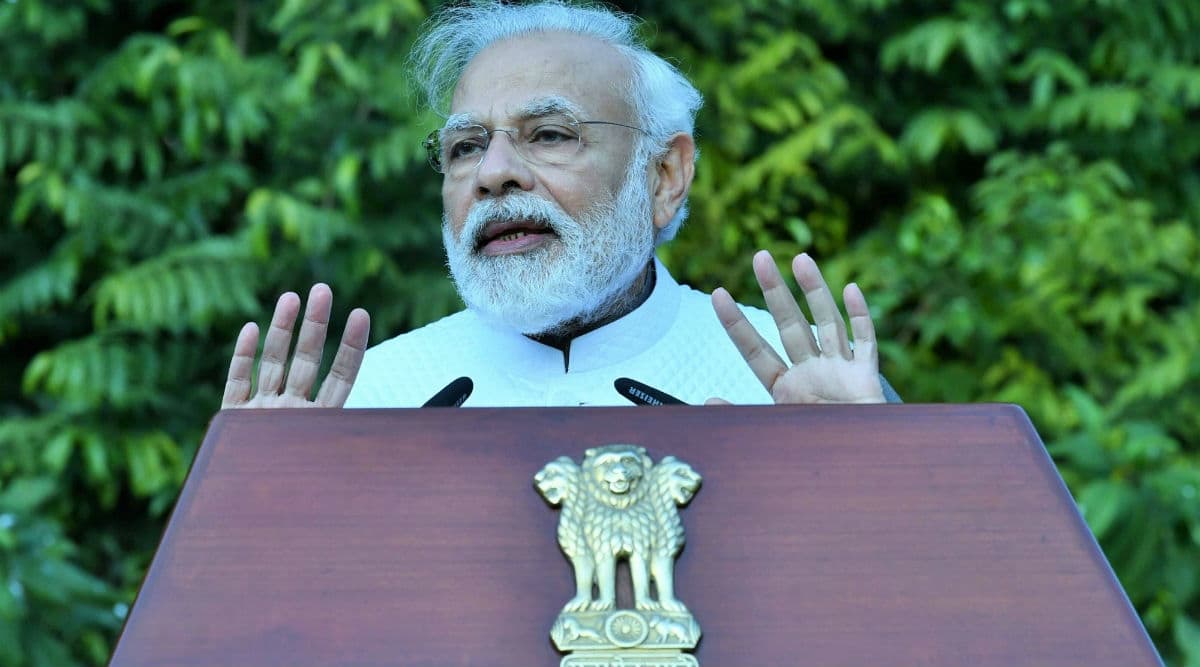 New Delhi, January 24: Prime Minister Narendra Modi on Friday revealed the "secret of his radiance" while addressing the recipients of Rashtriya Bal Puraskar ahead of the Republic Day parade on January 26. During the interactive session, PM Narendra Modi shared an anecdote with the students to encourage them to be physically active by working hard. He also gave them tips and life lessons. Narendra Modi Chairs 32nd PRAGATI Meeting, Discusses Nine Projects Worth Rs 24,000 Crores.
PM Modi asked the children if any of them sweated four times a day (Kise din me har baar paseena aata hai). After some of the children responded, the Prime Minister said: "Someone asked me many years ago, how come you have such a radiant face? I had a simple answer. I said I work hard and I sweat so much that I massage my face with it and it gives me a glow." He asked children to learn how to "sweat very hard" at least four times a day. 'Narendra Modi Threatening to Deprive Millions of Muslims of Their Citizenship', Says George Soros at World Economic Forum 2020 in Davos.
PM Narendra Modi's 'Paseena' Anecdote:
एक बार किसी ने मुझसे पूछा कि आपके चेहरे पर इतना तेज कैसे है? इसपर मैंने कहा मेरे शरीर से इतना पसीना निकलता है, मेहनत करता हूं और मैं उसे चेहरे पर मल लेता हूं, इसलिए चमक जाता है: पीएम @narendramodi pic.twitter.com/lj7PqZGof5

— TV9 भारतवर्ष (@TV9Bharatvarsh) January 24, 2020
PM Modi further stressed on giving priority to "duty" and not the "rights". "We should give priority to our duty. How long we would give priority to our rights? I feel proud that you are aware of your duty for the society and the nation," the Prime Minister said. He praised the children of their excellent efforts in different fields, saying "I was surprised to see your works at such a young age".
"I get energy and inspirations from you when I hear about your brave escapades," PM Modi said. His statement comes amid countrywide protests against the Citizenship Amendment Act.