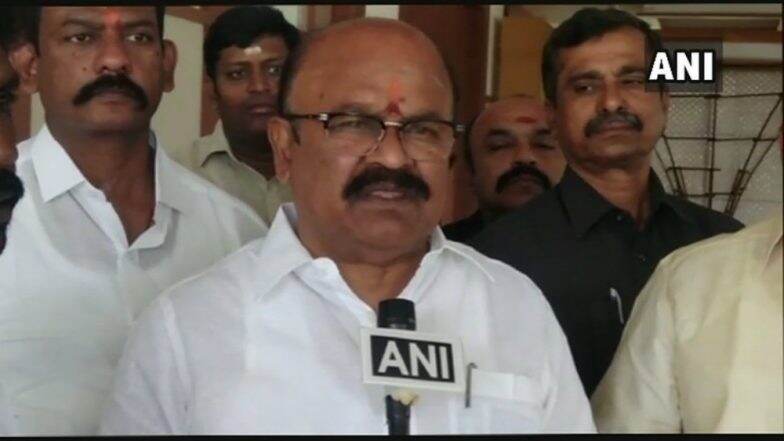 Chennai, March 17: Amid speculations of Tamil Nadu Assembly deputy speaker Pollachi V Jayaraman's involvement in the Pollachi sex scandal, Bharatiya Janata Party (BJP) leader H. Raja, while rubbishing these, said allegations will soon be demolished by facts. Speaking to ANI, Raja said, "The deputy speaker himself has helped the victim's family to proceed in the case.
Unnecessarily, the DMK and other small political outfits want to create a wrong impression in the minds of the people in the wake of the elections. It has become the practice of opposition in Tamil Nadu to plant the seeds of suspicion in the minds of people against the government. We will demolish all their allegations with facts." Pollachi Sexual Assault: Four Accused Men Booked Under Goondas Act, Tamil Nadu Govt Decides to Transfer Case to CBI.
"The case has been handed over to CBI and culprit will be punished to ensure that justice is done," he added. Earlier, the Chennai Police had registered a case against Sabareesan Vedamurthy, son-in-law of DMK president MK Stalin, for allegedly spreading rumours of Jayaraman's involvement in the issue.
More than fifty women were lured and sexually harassed by a gang of four and the acts were filmed, following which the accused, identified as Sabarirajan, Sathish, Thirunavukarasu, and Vasan Kumar were arrested.