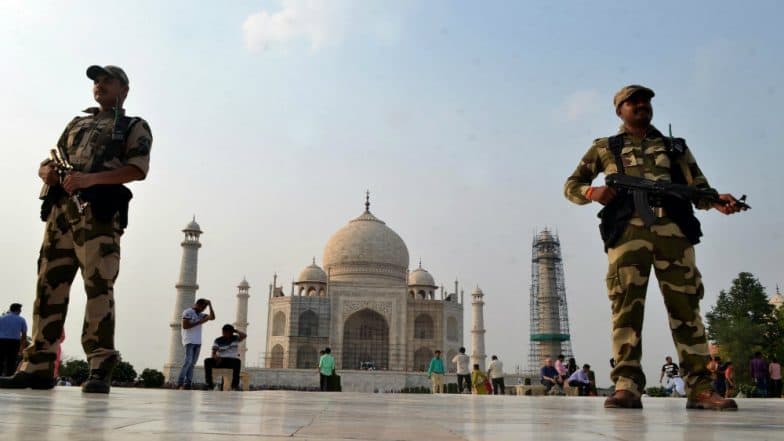 New Delhi, February 13: The Supreme Court on Wednesday pulled up the  Uttar Pradesh government for the poor maintenance of the historic Taj Mahal in Agra. According to a tweet by ANI, the top Court slammed the Yogi-Adityanath government in the state for not being able to preserve the historic medieval structure and asked it to file a fresh vision document within four weeks with respect to the steps it wanted to take in this regard. Taj Mahal More Beautiful Than Eiffel Tower, Either We'll Shut It Down Or You Demolish Or Restore It: Supreme Court Tells Centre. 
In August 2018, the top Court had said that there will be no 'second chance' to preserve the Taj Mahal and had urged the authorities to take a larger perspective on issues of pollution and green cover to prepare a vision document on protecting the monument. Green Activists to Build Taj Mahal with Plastic and Polythene Waste in Agra. 
The top Court had also stated that the other issues like vehicular traffic, pollution from the industries operating in the Taj Trapezium Zone (TTZ) and the water level of river Yamuna should also be looked into while preparing the vision document.
Even earlier, the top court had earlier slammed the Centre, Uttar Pradesh government and TTZ authority for their failure to restore the pristine glory of the Taj Mahal. In September 2018, the top Court had asked the Uttar Pradesh government to submit a vision document on protecting the Taj Mahal from pollution and had told the state government to consider declaring certain portions of the area surrounding the Taj Mahal as heritage.