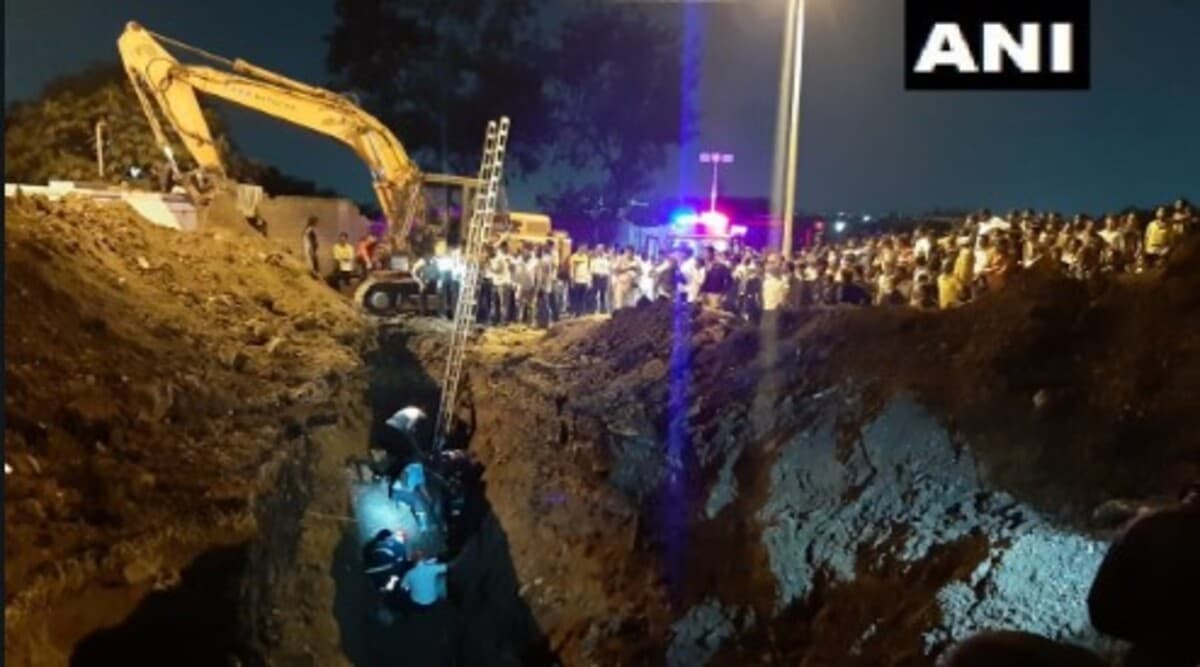 Pune, December 1: Two firefighters who went to rescue a boy fell into a hole that was dug for a drainage line in Dapodi area of Maharashtra's Pune. Along with firefighters, two other civilians also fell in dug after the ground caved in during the rescue operation. The National Disaster Response Force (NDRF) team is present at the spot. Haryana: 5-Year-old Girl Falls Into 50-Feet Deep Borewell in Karnal, Rescue Operations On.
According to reports, a pit was dug for the drainage line at the backyard of the Vineyard Workers Church in Dapodi. The fire brigade was informed on Sunday evening that a boy had fallen into the 20-foot deep pit. A team of fire officials arrived at the scene. Haryana Borewell Tragedy: 5-Year-Old Girl Dies Minutes After Being Rescued From 50-Feet-Deep Open Borewell in Karnal.
ANI Tweet:
Maharashtra: Fire brigade personnel had gone there to rescue a person who had fallen into the hole. The personnel fell into it along with 2 other civilians, after the ground caved in during the rescue operation. #Pune https://t.co/TXKd50JdfN

— ANI (@ANI) December 1, 2019
When they were rescuing the boy, a mud puddle collapsed and two firefighters along with two other civilians trapped in a hole. An NDRF squad and a large number of police officials are present at the spot. Efforts are on to rescue them.