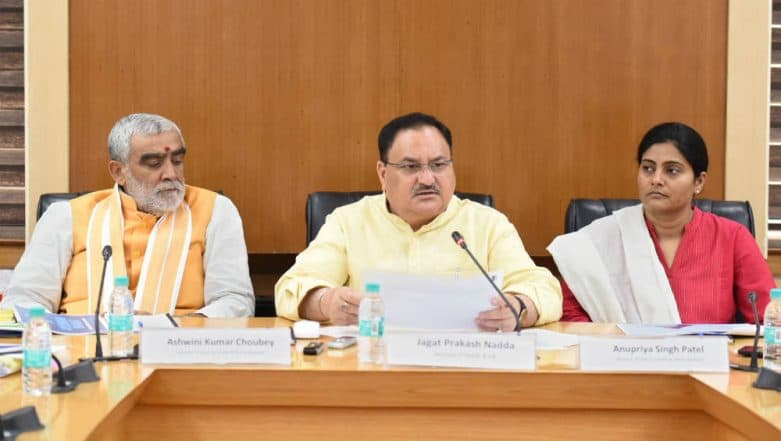 New Delhi, October 16: With the increasing number of people getting tested positive for Swine Flu, the Union Minister of Health and Family welfare, J P Nadda has called a high-level meeting with Chief Minister of Maharashtra, Rajasthan and Health Ministers of Tamil Nadu, Kerala and Karnataka. In the meeting, he has assured them assistance in curbing H1N1 and asked them to remain vigilant. Nadda also added that he will do a video conference with health secretary of all states tomorrow.
This step from the Union Health Minister comes after an increase in the number of Swine flu cases in Rajasthan, Maharashtra and other states. So far H1N1 virus has claimed 56 lives in Maharashtra in October, taking the state's count of Swine Flu death to 216 this year. According to the report by the National Centre for Disease Control (NCDC), 1,652 cases of H1N1 have been reported in Rajasthan till September. Citing the increase in the number of cases, the states have been alerted and provided with relevant Swine Flu health kit. Swine Flu Hits Telangana, 50 Cases Reported In State In One Week.
Earlier today, the Health Minister has called a meeting for Zika outbreak in Rajasthan. He spoke to Rajasthan CM Vasundhara Raje as the number of people affected with Zika virus reached 80 in Jaipur. He assured the state full support to curb the spreading of the virus.
What is Swine Flu?
The H1N1 virus is also known as Swine flu is a respiratory disease which is caused by the influenza virus that infects pigs, resulting in a cough, decreased appetite and nasal secretion. This virus can also infect humans and other animals. Swine Flu can spread from person to person and considered very contagious.