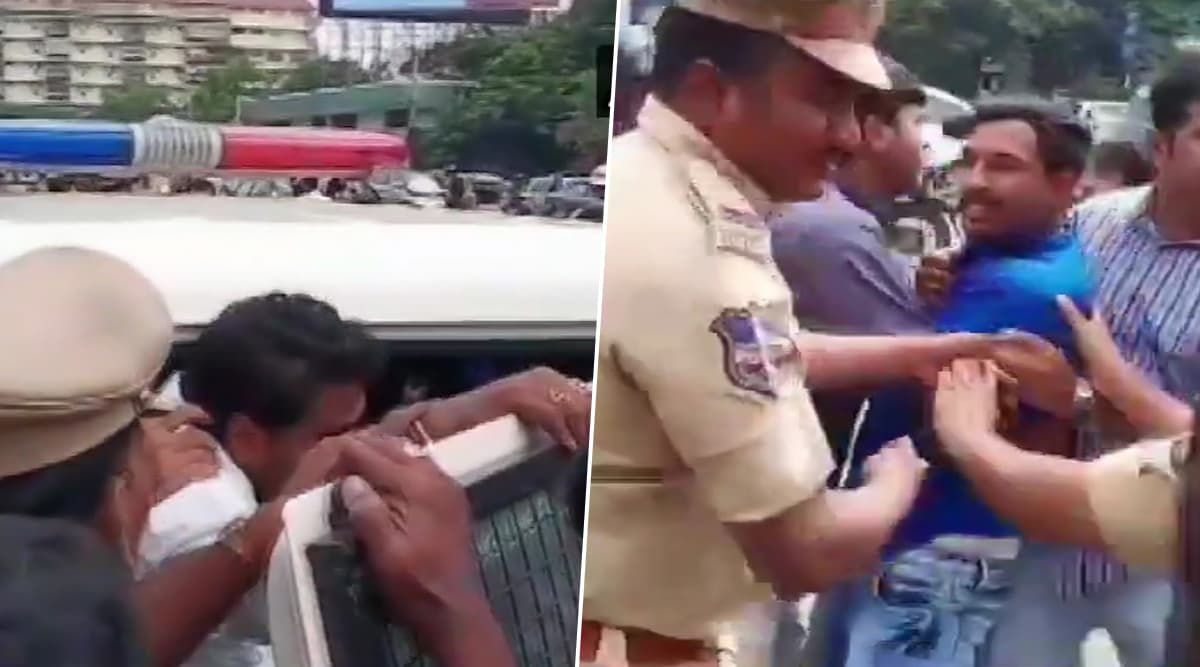 Hyderabad, October 21:  Several Congress workers along with Road Transport Corporation (RTC) employees were detained by the Hyderabad Police at Pragati Bhawan on Monday. The Police initiated the action while the workers were protesting in the city against the death of a driver of Telangana State Road Transport Corporation, who had set himself ablaze in Khammam on Oct 12. The Telangana bus strike entered the 17th day on Monday after the workers launched state-wide bandh on October 5. TSRTC Strike: Employees of TSRTC Begin Indefinite Strike in Hyderabad Over Their Long-Pending Demands.
Earlier this month, a 55-year-old TSRTC driver died had set himself ablaze near his house in Khammam in protest against the government not taking into consideration the demands of the striking employees. The driver, who succumbed to his burn injuries at a hospital, was part of the group of employees on a state-wide strike. TSRTC Bus Strike: KCR Rules Out Talks With Transport Unions, Says 'Won't Tolerate Goondaism.
Here's the tweet:
Telangana State Road Transport Corporation (TSRTC) employees have been on strike & protesting since 5th October 2019, demanding the merger of the TSRTC with the state government. https://t.co/9TvNs3kCna

— ANI (@ANI) October 21, 2019
The TSRTC workers have been pressing various demands, including the merger of the corporation with the Telangana government. The Opposition parties have been actively supporting the bandh. According to reports, the bandh began a day after the Telangana High Court had directed the state transport corporation and employees' unions to hold talks and settle all disputes before October 28.
Due to the ongoing strike, normal life has been hit across the state as bus services have been affected severely. The RTC has been operating services with temporary drivers and conductors. Apart from political parties, state government employees, trade unions, sections of advocates and student unions have extended their support to the bandh.