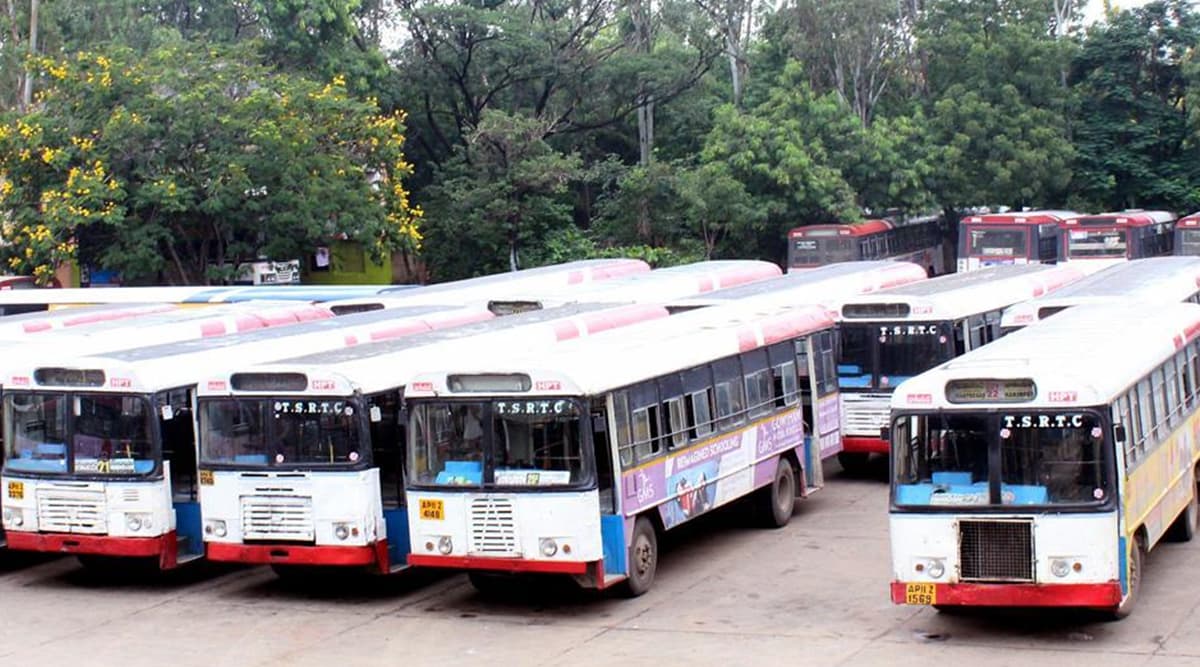 Hyderabad, October 14: Amid the ongoing indefinite strike by the Telangana State Road Transport Corporation (TSRTC) employees, a 50-year-old TSRTC conductor allegedly committed suicide on Sunday by hanging himself at his house. The incident came hours after a 55-year-old TSRTC driver died after he set himself ablaze near his house in Khammam. The strike by the transport employees in Telangana entered the tenth day on Monday.
According to reports, the conductor, identified as Surender Goud, ended his life by hanging from a ceiling fan at his house. The incident came to light after the family members broke the door of his room and found him hanging from the ceiling fan. Goud was rushed to a nearby hospital where doctors declared him brought dead around 9.30 pm. Police informed saying that Goud was depressed over the "fear of job loss and the non-payment of September salary" due to the ongoing strike. TSRTC Strike in Telangana: Employees of TSRTC Begin Indefinite Strike in Hyderabad Over Their Long-Pending Demands.
The TSRTC driver, who set himself ablaze near his house in Khammam area, was identified as D Srinivas Reddy. The driver, who died of burn injuries, was part of the group of employees on a state-wide strike for the last nine days. According to reports, Reddy poured kerosene on him and set himself ablaze near his house reportedly in protest against the government not acceding to the demands of striking employees. The incident sparked a row as protests broke out in different parts of the city and other places as workers raised slogans holding the state government responsible for Reddy's death. TSRTC Bus Strike: KCR Rules Out Talks With Transport Unions, Says 'Won't Tolerate Goondaism.
The TSRTC employees have been on strike since October 5, demanding the merger of TSRTC with the government among others. The protesters also organised 'Vanta Varpu' (mass cooking) besides forming human chains as part of the stir at many places in the state. In the wake of the ongoing turmoil in the state, Chief Minister K C Rao had said the 48,000 striking RTC staff had "self-dismissed" themselves making it very clear that under no circumstances would the RTC be merged with the government.