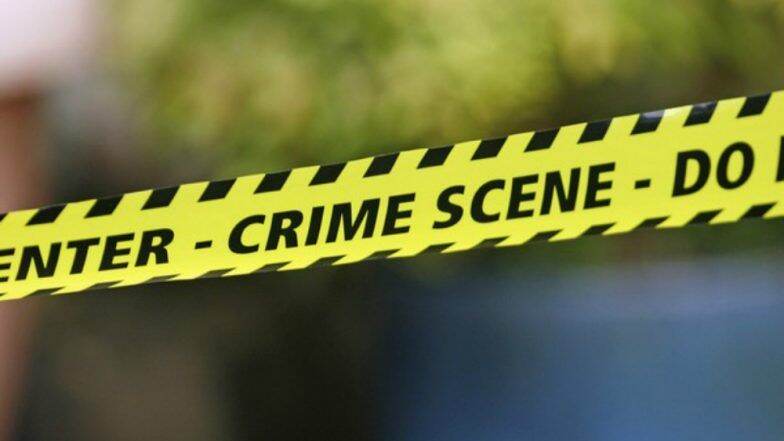 Hardoi, September 17: In a shocking incident, a 20-year-old man was set ablaze after he was locked upside down in a room. The incident took place on Saturday night in Uttar Pradesh's Hardoi district. The police have arrested three people, including two women on Monday for allegedly committing this crime. The victim, identified as Abhishek, was charred to death. Honour Killing in Maharashtra: Couple Set on Fire by Woman's Father Over Inter-Caste Marriage.
According to cops, it is a possible case of hate crime over his relationship with a woman from an upper caste. The 19-year-old woman was one of the arrested, along with her uncle and aunt. Abhishek was in a relationship with the woman for over five years. According to the victim's uncle, the crime was committed due to old family enmity.
According to the Hindustan Times report, the victim's uncle told cops that due to Abhishek's sudden death his mother died from shock. His mother was admitted to a government hospital for the past few days.
According to the victim's uncle, Abhishek was returning after arranging Rs 25,000 for his mother's treatment when the woman called him. He was taken to a room and was beaten by some people who had enmity with his family. They also snatched the money and set him ablaze.
Locals rushed to the spot on hearing the victim's cries and took him to a local hospital. The doctors referred him to the Lucknow hospital, but he succumbed to his injuries on the way on Sunday.
On Monday, the accused were arrested. Two neighbours of the girl were also held. A First Information Report (FIR) has been registered against five and an investigation is on.
What is your reaction to Karenjit Kaur: The Untold Story of Sunny Leone?