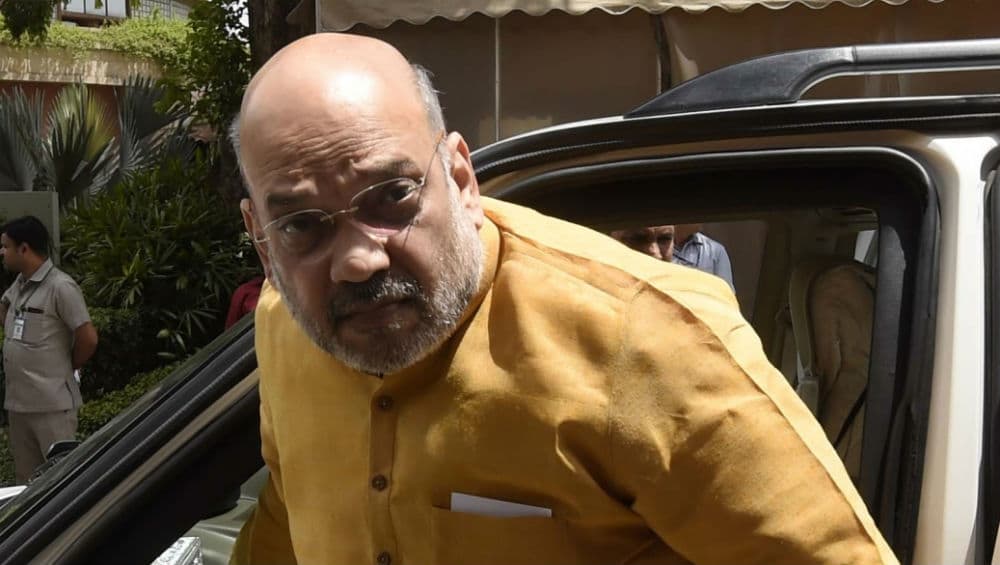 Mumbai, November 28: Bharatiya Janata Party (BJP) President Amt Shah on Friday said that taking the support of Nationalist Congress Party (NCP) leader Ajit Pawar to form a government in Maharashtra was a miscalculated move. During an interview, Amit Shah was asked if he considered the decision to take Ajit Pawar's support a miscalculation or a mistake. In response, Shah said that it can be classified as that. Maha Vikas Aghadi Seals Common Minimum Programme: Farm Loan Waiver, Fellowship For Unemployed, Upholding Secular Values on Agenda - Full Text.
Hitting out at the Shiv Sena, which refused to form the government with its longtime ally the BJP insisting on rotational chief ministership, Shah said that the saffron party was betrayed by its former coalition partner. He said that the BJP was not betrayed by Ajit Pawar or Sharad Pawar, but the Shiv Sena. "The NCP always fought against us, but the Sena has betrayed us," he said. Shah also rejected that the BJP had promised to share CM's post. Ajit Pawar Confirms He Won't Take Oath Today, NCP Remains Undecided on Deputy CM Post.
"The entire country knows what happened in Maharashtra. The BJP and Sena were in an alliance when we fought the election and mandate was with the BJP. After the results were declared, they came up with different demands," Shah said. "At several rallies where even Uddhav Thackeray was present, it was made clear that Devendra Fadnavis would remain the chief minister if the alliance returned to power," he added.
In an early morning ceremony, Devendra Fadnavis took oath as Chief Minister along with Ajit Pawar as his deputy on November 23. The unexpected development came a day after the Maha Vikas Aghadi, comprising the alliance of the Shiv Sena, the NCP and the Congress, projected Uddhav Thackeray as its chief ministerial candidate. The tri-party allaince had then approached the Supreme Court seeking immediate floor test.
On November 26, the Supreme Court ordered a floor test. Hours after, Devendra Fadnavis and Ajit Pawar resigned. Subsequently, the Maha Vikas Aghadi staked claim to form the government.