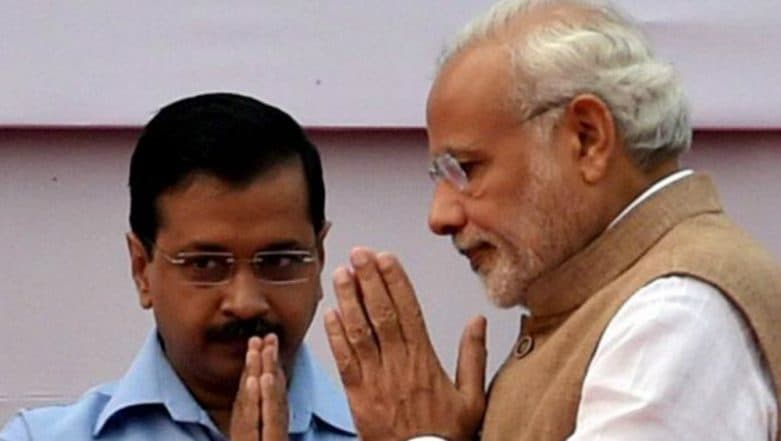 New Delhi, January 13: The Aam Aadmi Party on Sunday confirmed that it will contest 2019 Lok Sabha polls from Uttar Pradesh but this time Delhi Chief Minister Arvind Kejriwal will not contest from Varanasi constituency, where, he challenged Prime Minister Narendra Modi in 2014 general elections. AAP Member of Parliament (MP) Sanjay Singh said that the details of the seats and candidates will be finalised by February end. Sheila Dikshit vs Arvind Kejriwal in Delhi Again? Former CM Appointed As Delhi Congress Chief.
"The party or Kejriwal never said that he is going to contest the Lok Sabha elections. He is Delhi's Chief Minister and he has no plans to join the electoral race in the 2019 Lok Sabha elections," Singh said while speaking to news agency IANS. He added, "The party will field candidates in the Lok Sabha elections in Uttar Pradesh from the areas where the organisation is strong. The details of seats and candidates will be announced by February-end." Time to Throw Out Narendra Modi's Dictatorial, Undemocratic Regime: Arvind Kejriwal.
Singh said that AAP is working on issues like education, farmers, health, power and drinking water. "If we foray into national politics, then our issues will be the education for all, free education to economically weaker sections of the society, ending unemployment and implementing the recommendations of the Swaminathan Commission," Singh said to PTI. He also added that AAP will contest all seats in Delhi, Haryana, Punjab, and Goa.
Meanwhile, in 2014 polls, PM Modi won the Varanasi constituency by defeating runner-up Arvind Kejriwal with a margin of more than 3 lakh votes. In the elections, PM Modi secured around 5,16,500 votes, Kejrival polled more than 2 lakh votes and was incomparably ahead of Ajay Rai of the Congress, Vijay Prakash Jaiswal of the Bahujan Samaj Party and Kailash Chaurasia of the Samajwadi Party.
(With agency inputs)