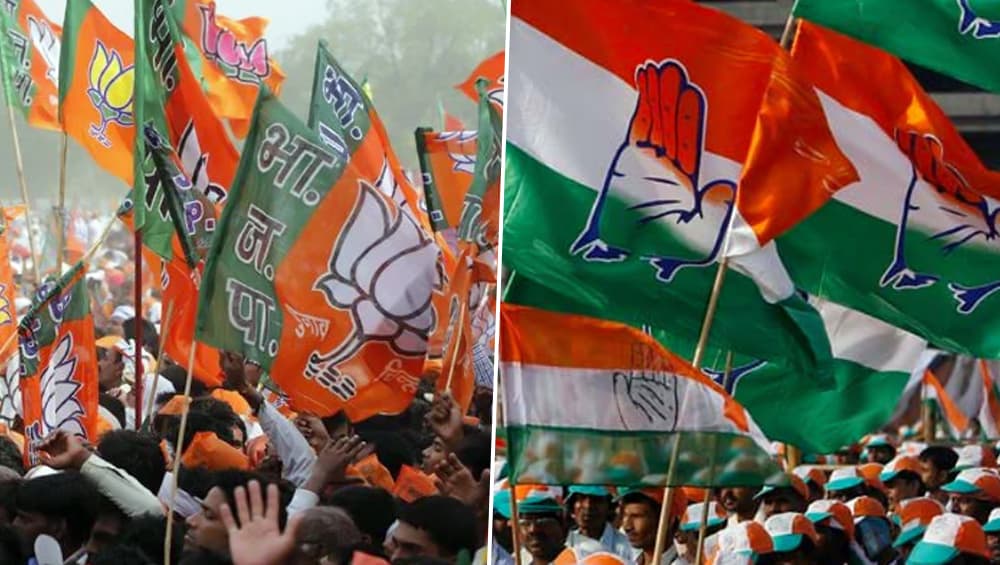 Chandigarh/Mumbai, October 19: Campaigning for the assembly elections in Maharashtra and Haryana came to a draw at 5:00 pm on Saturday. As per the Model Code of Conduct, the candidates vying for a seat in the legislative assembly will be barred from reaching out to the voters in any manner till the conclusion of the polls on Monday. Dry Days in Haryana for Assembly Elections 2019: List of Days When Alcohol Sale Is Banned in State Going for Polls.
The Election Commission will act more vigilant in the last 48 hours, as cases have been recorded on earlier occasions when candidates and political parties used cash and liquor to manipulate the voting pattern of the electorate in their respective constituencies.
In Maharashtra, the maximum amount of unaccounted cash has been seized from Mumbai. The EC officials, in coordination with the Income Tax department sleuths, have so far recovered Rs 15 crore from the city in various raids. The maximum was confiscated in a raid carried out in the high-profile Colaba constituency. In neighbouring Thane, over 1 lakh litres of liquor have been seized by the Commission.
In Haryana, the maximum amount of cash has been seized from Gurugram. In a raid carried out in the city on Thursday, the EC officials confiscated Rs 1.3 crore in cash.
Polling in the 288 seats of Maharashtra and 90 constituencies of Haryana is set to be held in a single phase on October 21. The results will be declared by the EC on October 24. Both the states are currently being ruled by the Bharatiya Janata Party (BJP). An aggregate of all major opinion polls predict the part to comfortably retain power in both Haryana and Maharashtra.