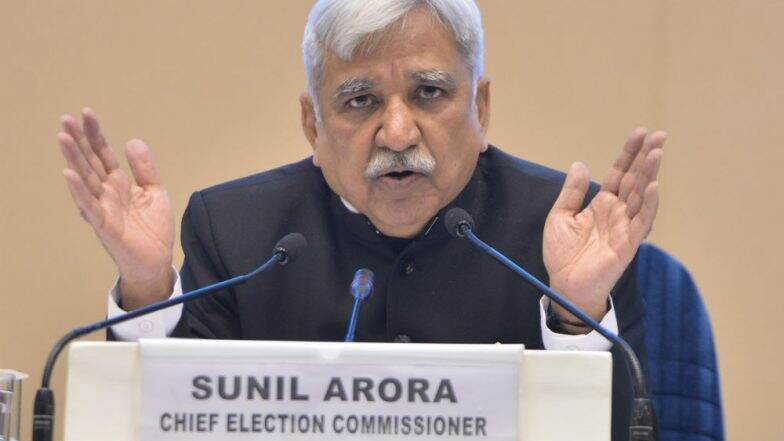 New Delhi, September 18: The Election Commission had scheduled a press conference today at 6:15 pm, sparking speculations of poll date announcement. According to reports which emerged earlier on Wednesday, the polling body was expected to release the dates and schedule of the Maharashtra assembly elections 2019. The polls were predicted to be held in two phases. The live streaming of Election Commission's press conference could be watched live via the embedded YouTube link of DD News further below. Haryana Assembly Elections 2019: Wrestler Babita Phogat Keen to Contest Polls.
Although the states of Haryana and Jharkhand are also slated for polls, the Commission was expected to announce the dates only of Maharashtra today. The schedule of the two northern states, reports said, could be released in the next couple of days.
Watch Live Streaming of Election Commission's Press Conference on DD News
In Maharashtra, a total of 288 seats would be contested in the assembly polls. The Congress-NCP have inked a pre-poll pact, agreeing to contest on 125 seats each, while leaving 38 constituencies for the smaller allies.
The ruling coalition of BJP and Shiv Sena are yet to seal the pre-election deal. While Sena is adamant on contesting on an equal number of seats as the BJP, the latter does not want to contest less than 153 seats, reports said. If the BJP keeps its stand rigid, the Sena would be forced to contend with 117 seats, as both the parties have decided to leave 18 constituencies for smaller allies including the RPI.