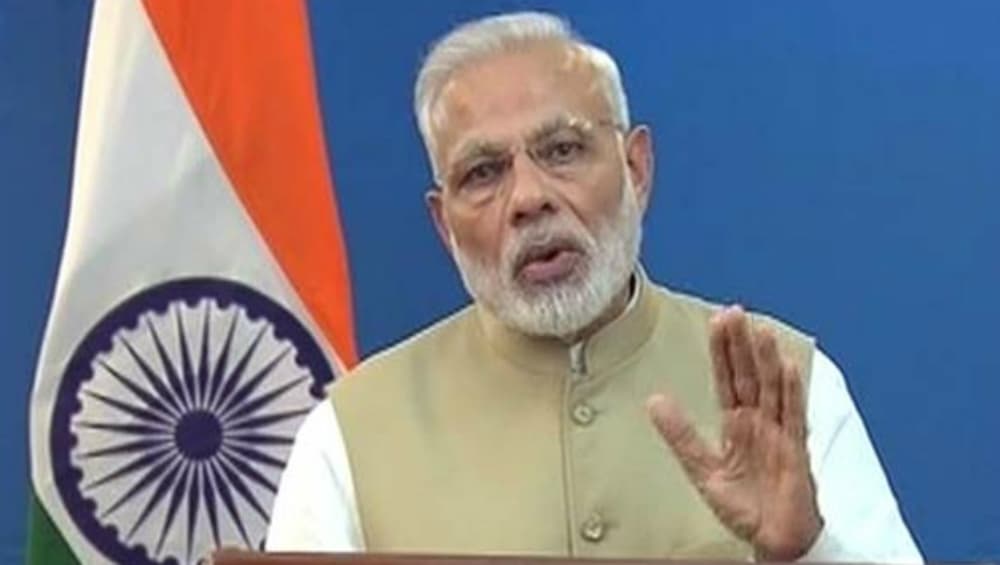 New Delhi, November 9: The five-judge Constitution Bench of the Supreme Court, led by Chief Justice of India (CJI) Ranjan Gogoi, has pronounced its verdict in the 134-year-old Ayodhya land dispute. The apex judicial body has decided to hand over the possession of the disputed site to the Ram Janmabhoomi Nyas. The Centre has been tasked to constitute a trust which will build a temple at the disputed site, but only on the condition of assigning a 5-acre alternative land in Ayodhya to the Sunni Waqf Board for building a mosque. Highlights of the Supreme Court Judgement in the Ayodhya Case.
The verdict comes amid a state of heightened security in all parts of the nation, particularly Uttar Pradesh which is the epicentre of the matter. Section 144 of the CrPC, barring the assembly of four or more persons, has been imposed in UP to prevent the vitiation of all law and order. Schools and colleges have been closed in the state, along with Madhya Pradesh, Delhi and Karnataka, till Monday.
Ayodhya Verdict Quotes
Top political leaders including Prime Minister Narendra Modi and Union Home Minister Amit Shah are expected to issue their statement on the SC judgment, appealing for peace and calm. The Opposition leaders will also be stressing on communal harmony and acceptance of the apex court verdict by all parties involved.
Narendra Modi, Prime Minister: "The Supreme Court has pronounced its verdict. This should not be seen as anyone's victory or loss. Whether it Ram-Bhakti or Rahim-Bhakti, it is essential to strengthen the sentiment of Bharat-Bhakti. I appeal all countrymen to maintain, peace, harmony and unity."
यह फैसला न्यायिक प्रक्रियाओं में जन सामान्य के विश्वास को और मजबूत करेगा।

हमारे देश की हजारों साल पुरानी भाईचारे की भावना के अनुरूप हम 130 करोड़ भारतीयों को शांति और संयम का परिचय देना है।

भारत के शांतिपूर्ण सह-अस्तित्व की अंतर्निहित भावना का परिचय देना है।

— Narendra Modi (@narendramodi) November 9, 2019
सुप्रीम कोर्ट का यह फैसला कई वजहों से महत्वपूर्ण है:

यह बताता है कि किसी विवाद को सुलझाने में कानूनी प्रक्रिया का पालन कितना अहम है।

हर पक्ष को अपनी-अपनी दलील रखने के लिए पर्याप्त समय और अवसर दिया गया।

न्याय के मंदिर ने दशकों पुराने मामले का सौहार्दपूर्ण तरीके से समाधान कर दिया।

— Narendra Modi (@narendramodi) November 9, 2019
Amit Shah, Union Home Minister: The BJP president has welcomed the apex court verdict in the case, expressing hope that it will finally end the decades-old dispute over the site. He appealed all religious communities to consolidate the nation's unity by peacefully accepting the Supreme Court's "historic" judgment.
श्रीराम जन्मभूमि पर सर्वसम्मति से आये सर्वोच्च न्यायालय के फैसले का मैं स्वागत करता हूँ।

मैं सभी समुदायों और धर्म के लोगों से अपील करता हूँ कि हम इस निर्णय को सहजता से स्वीकारते हुए शांति और सौहार्द से परिपूर्ण 'एक भारत-श्रेष्ठ भारत' के अपने संकल्प के प्रति कटिबद्ध रहें।

— Amit Shah (@AmitShah) November 9, 2019
दशकों से चले आ रहे श्री राम जन्मभूमि के इस कानूनी विवाद को आज इस निर्णय से अंतिम रूप मिला है। मैं भारत की न्याय प्रणाली व सभी न्यायमूर्तियों का अभिनन्दन करता हूँ।

— Amit Shah (@AmitShah) November 9, 2019
Rajnath Singh, Defence Minister: "It is a landmark judgement. Appeal to public to maintain peace and calm."
Priyanka Gandhi, General Secretary, Congress: "Supreme Court verdict should be accepted by all groups, communities and citizens. We should be united in strengthening our tradition of communal harmony, unity and brotherhood."
अयोध्या मुद्दे पर भारत की सर्वोच्च अदालत ने फैसला दिया है। सभी पक्षों, समुदायों और नागरिकों को इस फ़ैसले का सम्मान करते हुए हमारी सदियों से चली आ रही मेलजोल की संस्कृति को बनाए रखना चाहिए। हम सबको एक होकर आपसी सौहार्द और भाईचारे को मजबूत करना होगा।

— Priyanka Gandhi Vadra (@priyankagandhi) November 9, 2019
Nitin Gadkari, Union Minister: "The Supreme Court has taken the decision and issued the verdict. Every should accept it and maintain peace and harmony."
Nitish Kumar, Chief Minister, Bihar: "Supreme Court's judgement should be welcomed by everyone, it will be beneficial for the social harmony. There should be no further dispute on this issue, that is my appeal to the people."
Randeep Surjewala, Spokesperson, Congress: "Supreme Court's verdict has come, we are in favour of the construction of Ram Temple. This judgement not only opened the doors for the temple's construction but also closed the doors for BJP and others to politicise the issue."
Mohan Bhagwat, Sarsanghchalak, RSS: "We welcome this decision of Supreme Court. This case was going on for decades and it has reached the right conclusion. This should not be seen as a win or loss. We also welcome everyone's efforts to maintain peace and harmony in society."
Iqbal Ansari, Litigant, Muslim Side: "I am happy that Supreme Court has finally delivered a verdict, I respect the judgement of the court."
Zafaryab Jilani, Lawyer, Babri Action Committee: "Order has a lot of contradictions. 5-acre of land holds no value for us. We respect the judgement but we are not satisfied, we will decide further course of action."
Kartik Chopra, spokesperson, Nirmohi Akhara: "Nirmohi Akhara is grateful that SC has recognised our fight of last 150 years and has given the Nirmohi Akhara adequate representation in the trust to be set up by the Central Government to build and manage the Shri Ram Janmasthan Temple."
Varun Kumar Sinha, Lawyer of Hindu Mahasabha: It is a historic judgement. With this judgement, the Supreme Court has given the message of unity in diversity.
'First Mandir, Then Govt': Sanjay Raut
पहले मंदिर फिर सरकार!!!

अयोध्या में मंदिर

महाराष्ट्र मे सरकार...

जय श्रीराम!!!

— Sanjay Raut (@rautsanjay61) November 9, 2019
Shiv Sena Leader Priyanka Chaturvedi's Tweet
Closure. Peace. Unity. Tolerance. Love. Respect. Faith. Jai Hind.

— Priyanka Chaturvedi (@priyankac19) November 9, 2019
Here's What Manjinder Singh Sirsa Said:
Thanking Supreme Court for a historic judgement 🙏🏻

Today's #AyodhyaVerdict strengthens #UnityinDiversity legacy of India 🇮🇳

I congratulate people as this long-standing dispute ends favouring harmony and peace.#RamMandir #BabriMasjid

— Manjinder S Sirsa (@mssirsa) November 9, 2019
Shortly before the judgment was announced by the top court, Home Minister Amit Shah had chaired a meeting of top officials to review the security situation. The Ministry of Home Affairs (MHA) has directed all states to increase police deployments in sensitive pockets. The security agencies have also been tasked to monitor the use of social media, as miscreants, anti-social elements and vested groups are feared to use messaging applications to circulate rumours and hate speech.