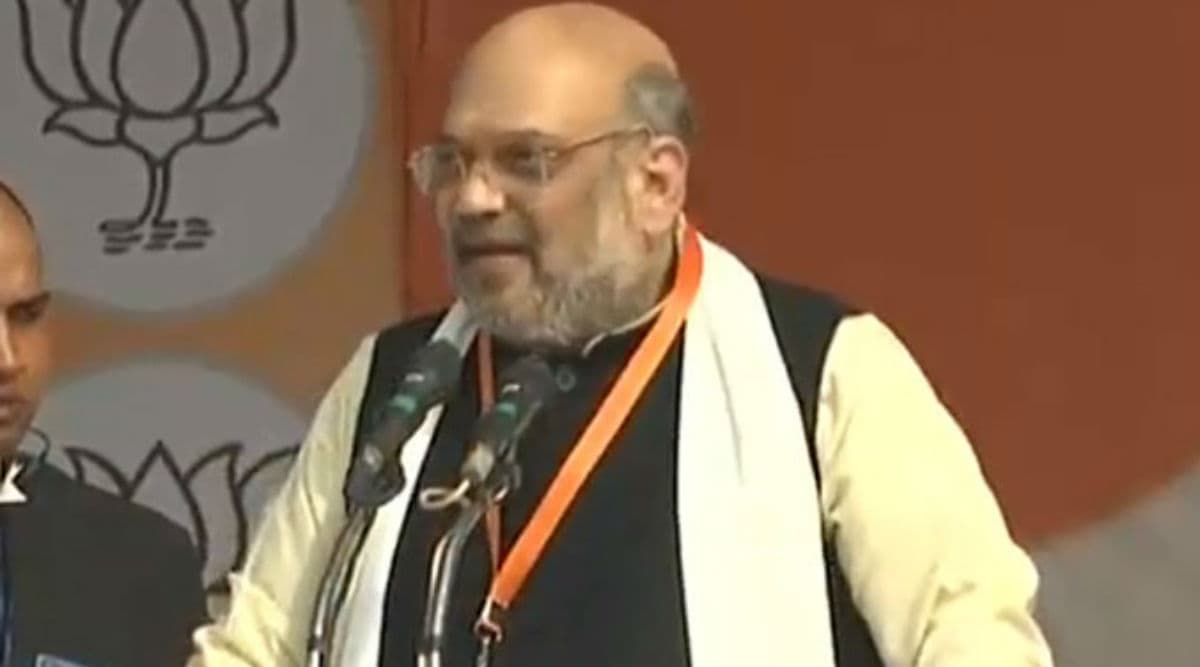 Lucknow, January 21: Union Home Minister Amit Shah addressed a rally in support of the Citizenship Amendment Act (CAA) in Lucknow on Tuesday. In his speech, Amit Shah maintained that the Modi government will not take back the Citizenship Amendment Act. Shah also targeted Congress leader Rahul Gandhi, West Bengal Chief Minister Mamata Banerjee, her Delhi counterpart Arvind Kejriwal and former Uttar Pradesh Chief Minister Akhilesh Yadav, accusing them of speaking Pakistan's language. Why Citizenship Amendment Act+NRC Raise Fear And Concerns: A Multi-Dimensional Take.
"Let me say this here, this law will not be withdrawn, no matter who protests. I want to say it again that the government is not going back on the CAA. Those who want to protest may continue doing so... We are not scared of opposition, we were born in it," Shah said. The Home Minister reiterated that the CAA has no provision that talks about taking away anyone's citizenship, adding that Opposition parties were creating "misunderstanding". He repeated his charge that the Congress was responsible for the Partition, adding that the grand old party "can't see the reality because their eyes are covered with the mask of vote bank politics". Why Assam and Neighbouring States Are Up in Protest Against Citizenship Amendment Act.
"Congress, Akhilesh Yadav, Mayawati, Mamata Banerjee and Arvind Kejriwal are misleading people on the CAA," Shah alleged. He dared them for a public debate on the amended law. "Rahul Baba, Akhilesh and Mamata Didi oppose everything that is in the interest of the country," the Bharatiya Janata Party (BJP) leader added. This is the third pro-CAA rally by the BJP in Uttar Pradesh. Similar rallies have been held in Varanasi on January 18 and in Gorakhpur on January 19.
A pro-CAA rally will be held on Wednesday in Meerut which will be addressed by Defence Minister Rajnath Singh, while Union Minister Narendra Singh Tomar will address a rally in Kanpur on Thursday. Newly elected BJP President Jagat Prakash Nadda will address a rally in Agra on Thursday.