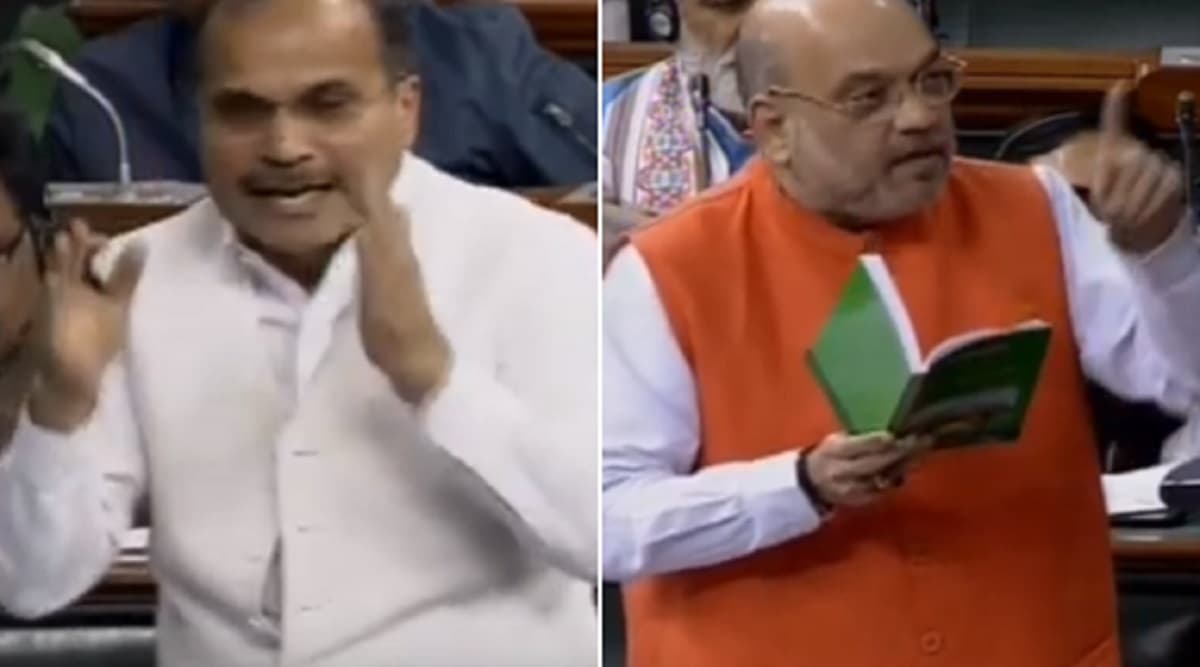 New Delhi, December 9: Union Home Minister Amit Shah, after tabling the contentious Citizenship Amendment Bill (CAB), 2019 in Lok Sabha, attempted to allay the Opposition's benches concerns on whether the law would detrimentally affect minorities. Shah, while countering the anti-Muslim charge levelled against the Centre, said the Bill is not even ".001 percent" against minorities. Here's All You Need to Know About the Contentious CAB.
Shah's remarks were triggered after Congress' Lok Sabha leader Adhir Ranjan Chowdhury stood up in the House to oppose the Bill. The lawmaker from West Bengal claimed that the proposed law serves no other purpose than to target the minorities of India.
"The Bill is of regressive nature and violates the Constitutional ethos. It nothing but a targeted legislation over minority people of our country," Chowdhury said. His remarks compelled an out-of-turn Shah to rise up and respond, saying, "This Bill is not even .001% against minorities in the country."
"I assure the House that the Bill is not even .001% against any minority community," Shah repeated, adding that he is not sure if the Opposition is worried about the minorities or illegal immigrants. "This legislation will surely crackdown on illegal settlers in the nation," the Home Minister said.
Update by ANI
Union Home Minister Amit Shah in Lok Sabha, to Opposition on #CitizenshipAmendmentBill2019 : I will answer all questions on the Bill. Tab House se walkout mat karna. https://t.co/x6fZwdN3Li pic.twitter.com/qYi72NonZl

— ANI (@ANI) December 9, 2019
The Citizenship Amendment Bill aims to naturalise non-Muslim refugees from Pakistan, Bangladesh and Afghanistan, provided that they have entered the natio before December 31, 2014. According to the Opposition, the legislation is violative of the Constitution's fundamental rights as it discriminates on the basis of religion.
"None of our founding fathers had envisaged this. Neither Mahatma Gandhi nor Bhimrao Ambedkar ever wanted religion to be the factor of citizenship. With this law, the Constitution is under threat. It is in direct violation of Article 14 (right to equality before law)," Trinamool Congress MP Saugata Roy said.