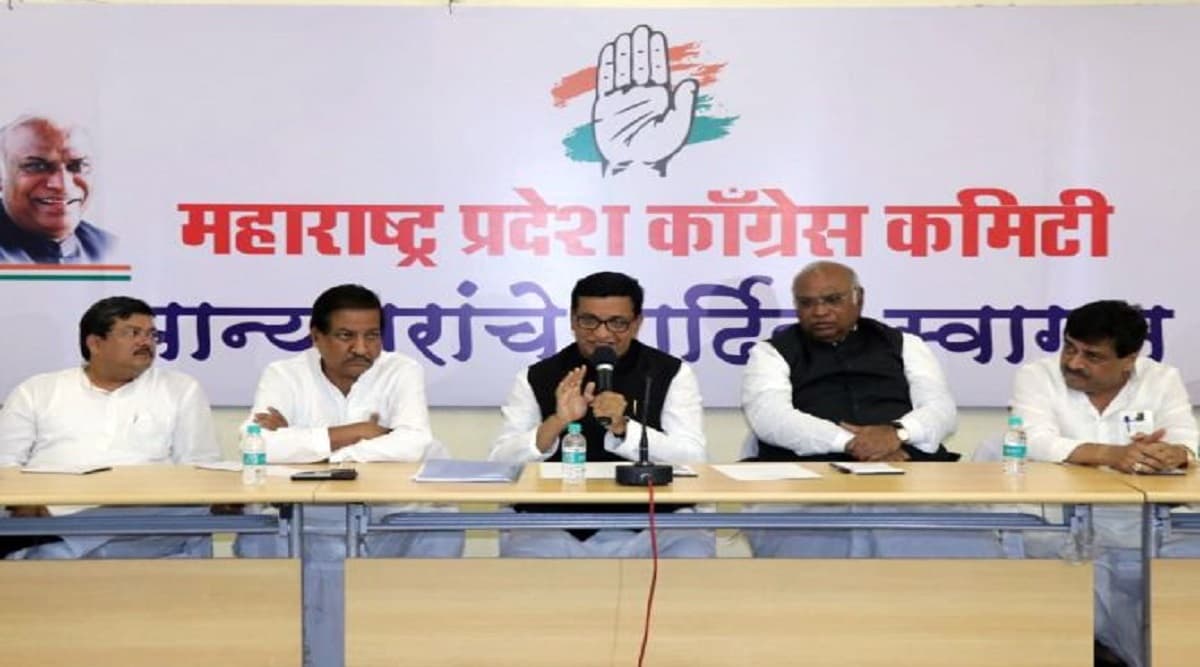 Mumbai, November 21: Shortly after ideological rival-turned-ally Shiv Sena hinted at the possibility of government formation over the weekend, the Congress called a meeting of all newly-elected legislators on Friday. The meeting, scheduled in Vidhan Bhavan, would be presided by over by Congress state unit chief Balasaheb Thorat and witness the presence of former chief ministers Prithviraj Chavan and Ashok Chavan. Maharashtra Government Formation: Shiv Sena-NCP-Congress Alliance to Stake Claim on November 23, Says Sanjay Raut.
At the meeting, the 44 MLA-elects would be choosing their legislative party leader. In the last tenure of state assembly, the party had elected Radhakrishna Vikhe Patil as the legislative party leader, who ended up defecting to the BJP ahead of the recent assembly polls.
Update by ANI
Congress Legislative Party meeting to be held tomorrow at Maharashtra Vidhan Bhavan, to elect their legislative party leader. pic.twitter.com/42ffn6vHv4

— ANI (@ANI) November 21, 2019
The Congress, which slipped past its ally NCP in the assembly polls held last month, turned into a key stakeholder for forming the government after the Shiv Sena snapped its alliance with the BJP. The Sena subsequently reached out to NCP chief Sharad Pawar, who in turn held a series of meeting with his Congress counterpart Sonia Gandhi to stitch the "alliance of extremes".
After two weeks of deadlock, the Shiv Sena and NCP have hinted at the formation of the government in the next couple of days. Sena parliamentary leader Sanjay Raut, while speaking to reporters in Delhi, said the Governor could be reached out with a joint claim by as early as Saturday.
In Mumbai, top leaders of the Congress and NCP met at Pawar's residence today to discuss the details related to the government formation. After the meeting, NCP spokesperson Nawab Malik and Congress' Prithviraj Chavan issued a joint presser, claiming that they have "moved a step closer" to forming the next government.