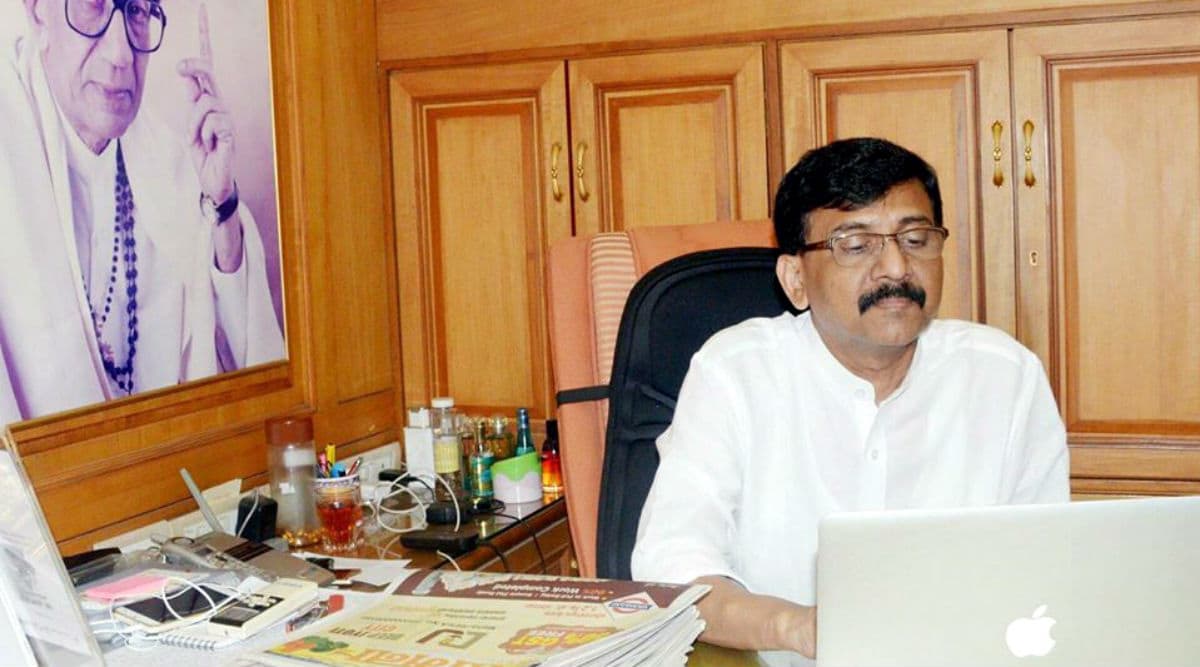 Mumbai, November 21: Shiv Sena MP Sanjay Raut on Thursday said that his party, along with the Nationalist Congress Party (NCP) and Congress, will meet Maharashtra Governor Bhagat Singh Koshyari on November 23, apparently to stake claim to form a government. According to reports, a swearing-in ceremony could take place on November 24 or 25. Raut's statement came ahead of the second joint meeting of Shiv Sena, NCP and Congress leaders in Mumbai to finalise the deal. Maharashtra Government Formation: Consider 'Pedhas' Being Ordered, Says Shiv Sena MP Sanjay Raut.
"On Saturday, a letter signed by the MLAs of the three parties will be handed over to Governor Bhagat Singh Koshyari," Sanjay Raut told NDTV, amid parleys between his party and the Congress-NCP combine. Earlier today, Raut said that a new government in Maharashtra should be in place before December and a final decision on it will be taken in a day or two. The Shiv Sena lawmaker has emerged as the key leader to hold discussions with the NCP-Congress combine. Sena-NCP-Congress Govt Will Complete 5-Year Term, Says Sharad Pawar.
After a marathon meeting on Wednesday, the Congress and the NCP leaders said they have in-principle agreed to form an alliance in Maharashtra and a give a "stable" state government. NCP spokesperson Nawab Malik said that a government in Maharashtra would be formed before the first phase of the Jharkhand polls. The first phase of Jharkhand assembly elections will be on November 30.
According to reports, Chief Minister's post is likely to be shared between candidates of Shiv Sena and NCP for 2.5 years each, though it is yet to be decided who will be the Chief Minister for the first 2.5 years. "You will come to know about it very soon. But all Shiv Sainiks and people of the state want Uddhav Thackeray as chief minister," Raut said.
The Congress Working Committee, the highest decision-making body of the party, met today to discuss the alliance with Shiv Sena and sources say that the CWC has given its go-ahead to the deal. "We have apprised the CWC members of the latest political situation in Maharashtra. Today, Congress-NCP discussion will continue. I think, tomorrow, we will probably have a decision in Mumbai," AICC General Secretary KC Venugopal told reporters after the CWC meeting.